February 23, 1946 - September 1, 2017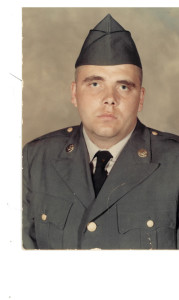 Lee "Darrell" Jones, 71, passed away on September 1, 2017.  He was born on February 23, 1946, in Keavy, KY.
Surviving are his wife of 52 years, Ruth Jones; children, Teral (Sherri Theberge) Jones, Teresa (Lonnie) McMillan, and Sandy Valentine; and three grandchildren.
He was preceded in death by his parents, J.B. and Mabel Jones; his grandson, Eric Valentine; and several brothers and sisters.
A graveside service will be held at 12:00 P.M. Friday, September 8, 2017, at W.H. Parman Cemetery in Corbin, KY.  Military rites will be conducted by the D.A.V. Chapter 158.
Social Share