January 21, 1944 - October 2, 2017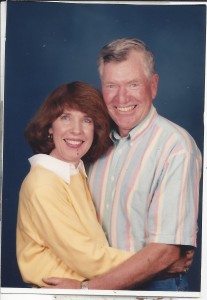 Mary Sue "Suzy" Karr, age 73, died on October 2, 2017, at her home in Keavy.  Her loving, generous spirit brought delight into the lives of her family and friends.  Her passing leaves us with heavy hearts and a yearning for the joy she gave us.  
Mary Karr was the daughter of the late James Scott and Celia Elizabeth Williams Baxter.  She was born in Keavy, Kentucky, on January 21, 1944, the eleventh of twelve children.  She graduated from Lily High School in 1962 and attended David Lipscomb College in Nashville, Tennessee, where she met and married Paul Michael LaRue (deceased).  After several years of living in Alabama and Tennessee, she returned to make her home in Keavy.  She was a member of the Locust Grove Christian Church. 
Mary is survived by her loving husband, Richard Vernon Karr, Jr., and an extended family including a daughter, Julia Suzanne (Doug) Hutchison; two sons: Paul Michael Grant (Diane) LaRue and James Winston Scott LaRue; two stepsons: Richard Vernon "Ritchie" (Rhonda) Karr III and Michael David Karr; and a stepdaughter, Kristie Lynn Karr.  She is also survived by three brothers:  Ermon (Angela) Baxter, Kenneth (Ida Lee) Baxter, and James N. (Zoe) Baxter; and three sisters: Nylene Reeves, Norma (Butler) Sizemore, and Betty (John) Gill.
Mary was beloved "mamaw" to six grandchildren and a favorite aunt to 21 nieces and nephews.
Mary was preceded in death by five siblings: Orpha Anders, Nell Nelson, Ira Baxter, Dale Baxter and John Baxter.
The family welcomes all friends to a graveside service at Locust Grove Cemetery in Keavy at 2:00 p.m. on Friday, October 6, 2017.  Bro. Rob Hale and John Gill will be officiating.                            
"Death is not extinguishing the light; it is only putting out the lamp because the dawn has come."
                                                                                              -R. Tagore
Social Share