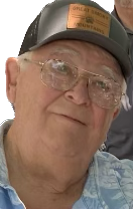 Alexander Lon Chadwell

June 2, 1948 - July 19, 2023

Alexander Lon Chadwell, 75, of Corbin, Kentucky, passed away at home Wednesday, July 19, 2023.  Born June 2, 1948, in Corbin, he was the son of the late Tollie and Gertrude Chadwell.

Lon was a member of Dorthae Pentecostal Church and a veteran of the United States Marine Corps.  He thoroughly enjoyed spending time with his family, especially his grandchildren.  He also found pleasure in hunting and fishing.

In addition to his father and mother, he was preceded in death by his daughter, Amy Fugate, and sister, Margie Chadwell.

Lon leaves behind his son, Alex Chadwell and wife Stacy; wife of 40 years and mother of his children, Joyce Chadwell; grandchildren: Joshua Adams and wife China, Aaron Adams and wife Julianne, Nick Chadwell, Grace Fugate, Carrie Fugate, and Peyton Fugate; great-granddaughter, Paisley Adams; sister, Donna Jean Williams and husband Rex; brother, Tollie "Todd" Chadwell and wife Yvonne; and special sister-in-law, Brenda Sowder.  He is also survived by other relatives and many friends.

Loved by his family and friends, Lon will be greatly missed.

Funeral services will be held at 1:00 P.M. Monday, July 24, 2023, at Dorthae Pentecostal Church with Pastor Billy Evans officiating.  Burial will follow in McHargue Cemetery at Lily, Kentucky, with military rites by the American Legion Post 88 Honor Guard.  Pallbearers will be Joshua Adams, Aaron Adams, Nick Chadwell, David Mansfield, Steven Lawson, and Wesley Deweese; the honorary pallbearer will be Rex Williams.

The family will receive friends from 11 – 1:00 P.M. Monday at Dorthae Pentecostal Church 2381 N. Highway 1223 Corbin, KY 40701.