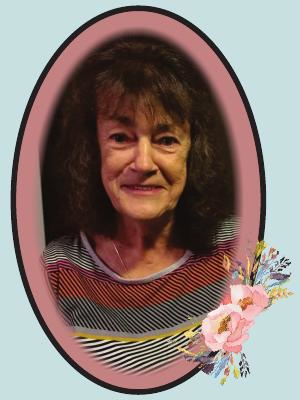 Angela Cheryl Estep

December 23, 1951 - April 9, 2020

Angela "Cheryl" Estep, 68, of Corbin passed away Thursday, April 9, 2020, at Baptist Health Corbin. Cheryl was born December 23, 1951, in Covington, Kentucky, to the late Bonnie Morris and Carl Huffman.

Cheryl was widowed by her first husband, Carl Lanham, and second husband, Junior Estep. She was also preceded in death by her son, David Lanham; two brothers: Bill and Eddie Huffman; granddaughter, Amber Lanham; and great grandson, Grayson Smallwood.

Cheryl is survived by six siblings: Shelia, Patty, Gregg, Larry, Jerry, and Tommy; her daughter, Peggy and Bryan Boggs, as well as Sonya and Darrel Tolliver; grandsons: Scottie and Pamela Lanham and Mark and Kristen Lanham, Kyle Estep, and Tony Swanson; granddaughters: Ashley and Joey Abner, Tasha and Ryan Brandenburg, Shana Rollins, and Amber Swanson. Cheryl is also survived by 17 great grandchildren whom she loved dearly, spending much of her time with them.

Cheryl enjoyed church and spending time with her family. She also loved going to The Gospel Barn and listening to Gospel music any chance she got. Cheryl loved children and always had a house full. Over the years, she had become honorary mamaw to half of the neighborhood. She was a wonderful mom and mamaw. She would do anything for anyone. She was dearly loved and will be greatly missed by family members and numerous friends.

Due to the restrictions of the COVID-19 pandemic, funeral and burial services will be private. Hart Funeral Home is handling the arrangments.