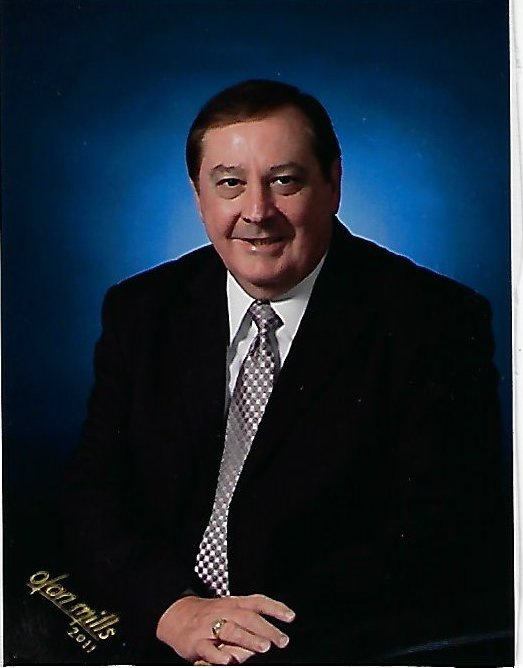 Avery W. Perry

June 13, 1945 - September 29, 2023

Avery W. Perry, 78, of Corbin, Kentucky, passed away Friday, September 29, 2023.   Born June 13, 1945, in Corbin, he was the son of the late Raymond and Bonnie Perry.

Avery was a member of Poplar Grove Baptist Church. A devoted husband, father, grandfather, and great-grandfather, Avery enjoyed spending time with his family.  Before retirement, he worked in the banking industry for 57 years.  Always community-involved, he served as president of the Kiwanis Club for several years and was a board member of the Corbin Senior Citizens Center.  A sportsman, indeed, he was a loyal fan of the Corbin Redhounds and U.K. Wildcats.  In the past, he played church league softball and golf, and always found time for fishing, telling jokes, listening to Bluegrass music, and watching the Andy Griffith Show on television.  His sports interest was so deep that he could often be found watching a sports-related event on two different channels simultaneously.

In addition to his father and mother, Avery was preceded in death by two brothers: Harold Perry and Truman Perry; sister, Ova Hall; and great-granddaughter, McKinley Grace Grubb.

Avery leaves behind his loving wife of 60 years, Sharon R. Perry; two daughters: Tonya Sams and husband Marlon, and Tammy Sizemore and husband Jamie; four grandchildren: Brandon Grubb and wife Shenoah, Miranda Jackson, Kayla King and husband Kyle, and Karmyn Sams; five great-grandchildren: Karson, Kamry, and Kennady King, Brantley Grubb, and Austin Hood; two nieces: Lisa Perry and husband Ralph Jackson and Kathy Pinkston and husband Billy; and a special friend, Wayne Bryant.  He is also survived by other relatives and many friends.

Avery was dearly loved and will be deeply missed

Funeral services will be held at 3:00 P.M. Wednesday, October 4, 2023, in the Hart Funeral Home Chapel with Bobby Joe Eaton, Johnny Jervis, and Allen Bonnell officiating.  Burial will follow in Pine Hill Cemetery with Brandon Grubb, Brantley Grubb, Kyle King, Jamie Sizemore, Murrell Mitchell, Josh Mills, Shannon Sams, David Perry, and Ronnie Bowling, Sr., serving as pallbearers.

The family will receive friends Tuesday from 6 – 8 P.M. at Hart Funeral Home, located at 1011 Master Street Corbin, KY 40701.