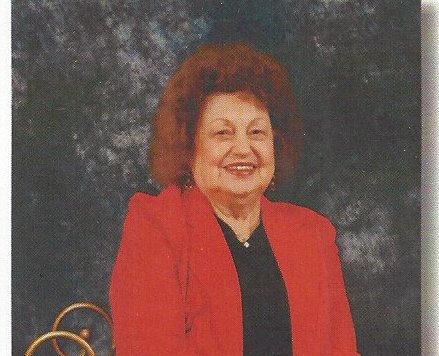 Barbara Nantz

July 29, 1927 - December 31, 2018

Posted on December 31, 2018 at 10:30 PM

•

1 Comment

Barbara Nantz, 91, of Corbin passed away Monday, December 31, 2018.  Born July 29, 1927, she was the daughter of the late John and Claracie Wesley Dabney.

She was a member of Oak Grove Baptist Church.

In addition to her father and mother, she was preceded in death by her husband, Everett Nantz; nine brothers: Roy, Charlie, Bradley, Wendal, Leonard, Joel, John, Paul, and Joe; and two sisters: Ollie and Grace.

She leaves behind her daughter, Brenda Roberts; son, Michael Delk; son, David Nantz and wife Lisa; seven grandchildren: Michelle Frohlich, Ronda Skaggs, Barbie Sluder, Zemri Delk, Melissa Wells, Paige Hinkle, and Staci Cornn; 10 great grandchildren; seven great great grandchildren; two brothers: Wilbur Dabney and Welby Ross Dabney; sister, Jean Hadley; and two special nieces: Cleta McKinney and Chris Kanter.  She is also survived by other relatives and numerous friends.  She was dearly loved and will be deeply missed.

Funeral services will be held at 1:00 P.M. Friday, January 4, 2019, at Oak Grove Baptist Church with Pastor Vernon Morris, Rev. Tony Jackson, and Pastor Steve Mayle officiating.  Burial will follow in Worley Cemetery with grandsons serving as pallbearers.

The family will receive friends from 6 – 9 P.M. Thursday at Hart Funeral Home, located at 1011 Master Street in Corbin.  Another visitation will be from 12 – 1 P.M. Friday at the church.