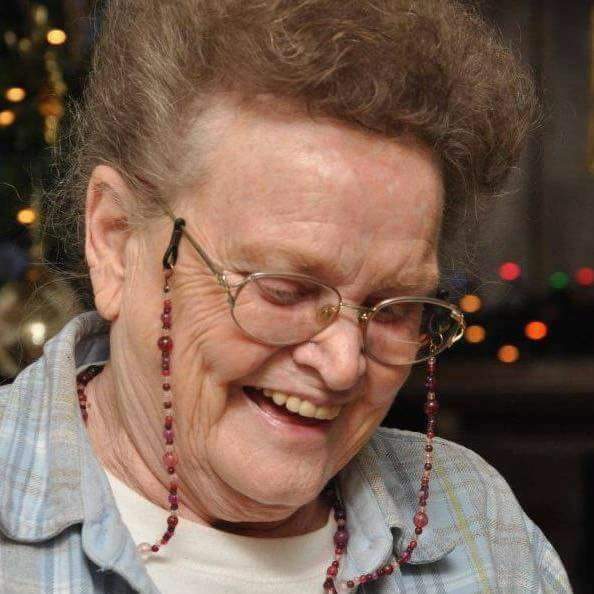 Bennie G. Wilder

December 22, 1935 - August 22, 2017

Bennie G. Wilder, 81, of Corbin passed away Tuesday, August 22, 2017, at her home.  Born December 22, 1935, in Lynch, KY, she was the daughter of the late John and Sarah Harris.

A member of Parkway Ministries, she was a devoted wife, mother, and grandmother. 

In addition to her father and mother, she was preceded in death by five siblings: Ethel Woodlee, Foy Harris, John Harris, Jr., Blanche Dotson, and Betty Drouillard.

She leaves behind her loving husband of 64 years, Roy Wilder; four children: John Wilder and wife Joan, Joy Robinson and husband Dan, Monty Wilder and wife Linda, and Jill Sergent and husband Steve; 10 grandchildren: Jay Wilder and wife Jeanne, Justin Wilder and wife Sheena, Jeremy Armstrong and wife Amy, Jeff Whitaker and wife Heather, Stephanie Khoury and husband Laith, Sarah Wilder and fiancé David Lucky, Seth Wilder, Lance Sergent and wife Holli, Perry Sergent, and Kayla Sergent; and a brother, Jim Harris and wife Faye.  She is also survived by many other relatives and numerous friends, all who mourn her passing.

Funeral services will be held at 7:00 P.M. Saturday, August 26, 2017, in the Hart Funeral Home Chapel with Pastor Mark Hisle and Eddie Jones officiating.  Burial will be at 2:00 P.M. Sunday in Cumberland Memorial Gardens at Lily.

The family will receive friends from 4 – 7 P.M. Saturday at Hart Funeral Home, located at 1011 Master Street in Corbin.

In lieu of flowers, donations are suggested to Parkway Ministries 510 Cumberland Gap Parkway Corbin, KY 40701.