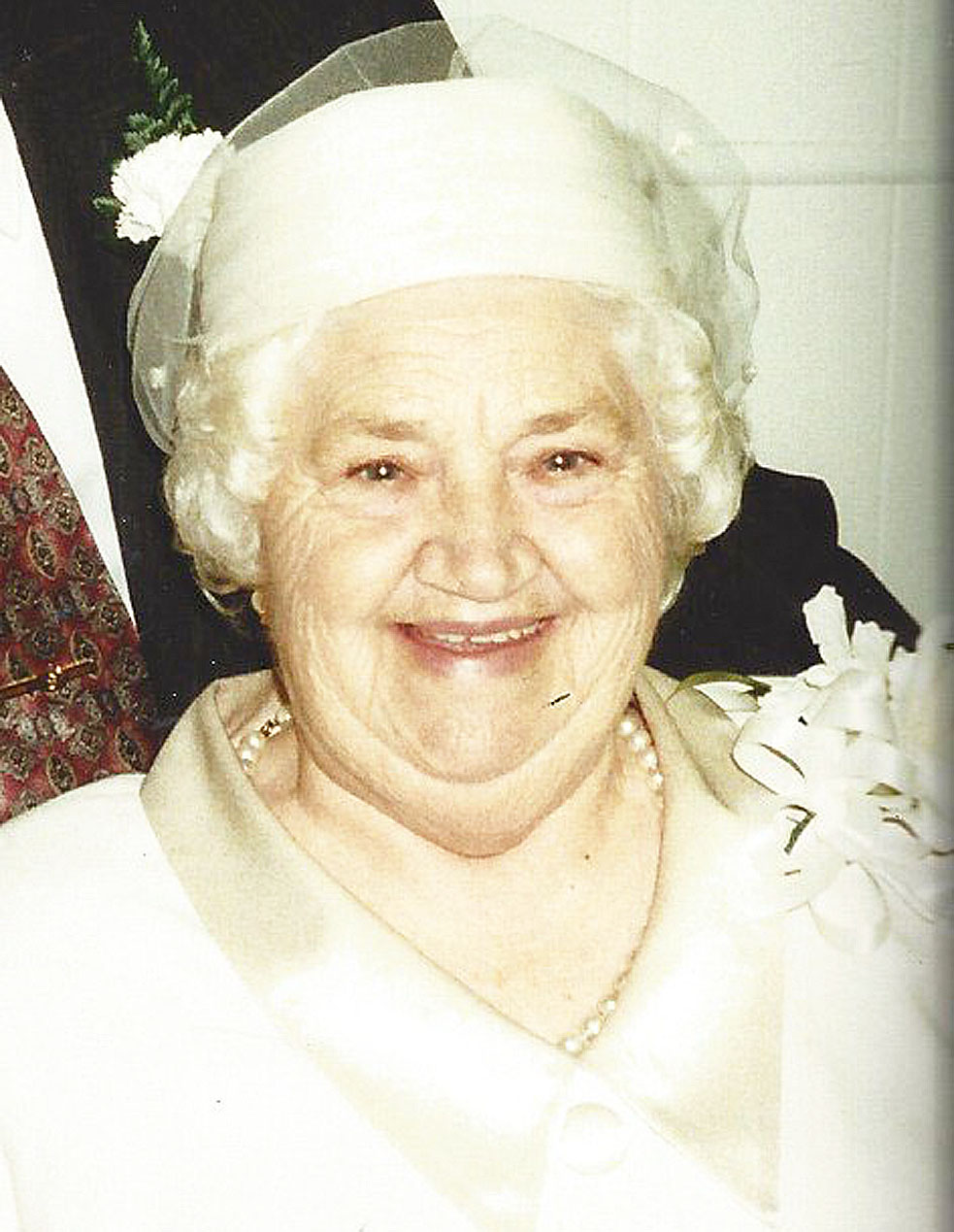 Bernice Asher

February 8, 1920 - August 22, 2014

Posted on August 23, 2014 at 11:41 PM

•

4 Comments

Bernice Morgan Asher, age 94, of Corbin, departed this life and went to her eternal home to be with the Lord on Friday evening, August 22, 2014.  Born February 8, 1920, in Hyden, KY, Bernice was the eldest daughter of six children of the late Sarah Ellen and Will Morgan.  Her sisters, Faye Hensley and Marie Roland, as well as one brother, Carl Morgan, preceded her in death.  Surviving siblings include one sister, Gladys Stidham and one brother, Ted Morgan, of Ohio, along with three sisters-in-law: Jean Morgan of Hyden, Betty Mosley of Hyden, and Glenna Mosley of Ohio and two brothers-in-law:  Jack Roland and Don Mosley of Ohio.

In addition to her parents, Bernice was preceded in death by her husband, Shelby Asher to whom she was married for 61 years; one daughter, Christine Durham Wilson, and one stillborn son, Jimmy Dale Asher.  Her surviving children are Norma Jean Clemons of Corbin, Ralph Asher and wife Iva Glen of Corbin, Wanda Joyce Chapel of Stockbridge, GA, Jodie Thomas and husband Larry of Corbin, Wayne Asher and wife Tina of Corbin, and Edith Ely and husband Ed of Corbin.  Bernice was a grandmother to 22 grandchildren, 45 great grandchildren, and 24 great-great grandchildren.  She is also survived by a host of relatives and friends.  All of her family and friends mourn her passing but rejoice in heaven's gain.  Bernice lived a good, long, faithful life in Christ.

Funeral services will be held at 11:00 A.M. Tuesday, August 26, 2014, in the Hart Funeral Home Chapel with Bro. Mike Anderson, Rev. Marvin Simmons, and Rev. Leonard Siler officiating.  Burial will follow in Locust Grove Cemetery at Keavy.  Visitation will begin at 10:00 A.M. on Tuesday and continue until the funeral hour at 11:00 A.M. at Hart Funeral Home, Inc., located at 1011 Master Street in Corbin.