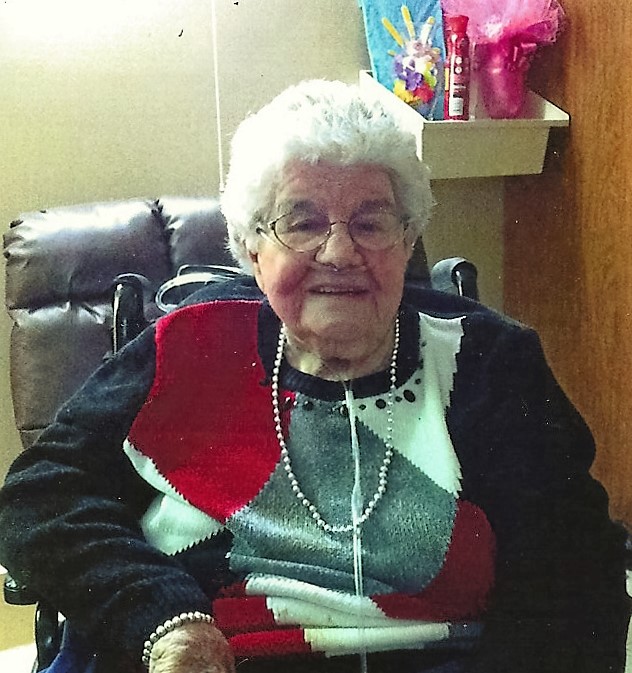 Bertha Rose Rees

July 28, 1925 - April 14, 2016

Bertha Rose Rees, 90, of Corbin passed away at 2:45 P.M. Thursday, April 14, 2016, at Baptist Health Corbin.  She was a member of East Corbin Baptist Church since accepting the Lord as her Savior in June 1953.

 Born July 28, 1925, she was the daughter of the late George and Daisy Setser Rose.

 In addition to her father and mother, she was preceded in death by her husband, Coy B. Rees; six sisters: Dovie Rose Harris, Martha Rose Trosper, Sophia Rose Engle, Mary Rose Cheek, Sally Jane Rose, and Claudia Mae Rose; and a brother, Earl Rose.

 Survivors include three children: Judy Gambrell and husband Paul, Alice Riley and husband Richard, and Ronnie Rees and wife Cindy; four grandchildren: Sherri Gardner and husband Scott, Richie Riley and wife Jessica, Catie Rees, and Chris Rees; four great grandchildren: Jordan Gardner, Jacob Gardner, Alyssa Pillsbury, and Reese Riley; one brother-in-law, Ray Rees and wife Helen; and three sisters-in-law: Bonnie Dixon, Ruth Salmons and husband Everett, and Doris Jean Rees.  She also leaves behind a host of nieces, nephews, cousins, other family, friends, and special caretakers: doctors and nurses at Christian Health Center and Baptist Health Corbin.  She will be greatly missed.

 Funeral services will be conducted at 4:00 P.M. Sunday, April 17, 2016, in the Hart Funeral Home Chapel with Pastor James Vandy and Pastor David Evans officiating.  Burial will follow in Hart Cemetery with grandsons and nephews serving as pallbearers.

 The family will receive friends from 2:00 – 4:00 P.M. Sunday at Hart Funeral Home, Inc., located at 1011 Master Street in Corbin.