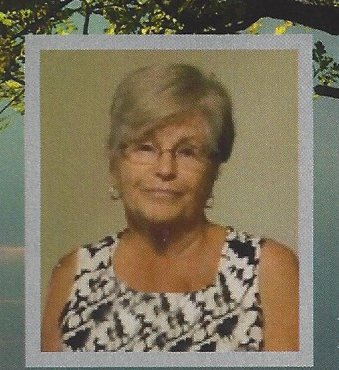 Betty M. Campbell

July 20, 1931 - January 27, 2018

Posted on January 29, 2018 at 11:17 PM

•

1 Comment

Born on Saturday, July 20, 1931 in Walton, KY, Betty Marie (LaVon) Campbell was marked to love summer. Whether it was the ocean, the lake, or a swimming pool she was always the first in the water and had no problem outlasting even the most energetic grandkids.

Preceded in death by her parents Lola & Robert LaVon, 6 siblings, one grandchild, Amy McGaha, and two knees, Betty left her Earthly home peacefully on Saturday, January 27 surrounded by family.

Betty married her husband of 64 years, George Robert Campbell on April 10, 1953 after enchanting him with her stylish cat eye glasses and shorts that in later years he would jokingly declare were too short.

They were blessed with four children; 3 daughters, Rebecca (Mickey) McGaha, Robin (Steve) O'Brien, Brenda (David) Mitchell, and one son, George Robert Campbell, Jr.

Betty left behind nine living grandchildren; Mike McGaha, Kelly McGaha, Adam O'Brien, Matthew (Shelly) O'Brien, Paul (Jessica) O'Brien, Beth (Rob) Young, Aaron (Jenny) Mitchell, Kelsey Campbell, Hunter Campbell, and thirteen great grandchildren Sidney McGaha, Morgan McGaha, Josiah Dowdy, Judah Dowdy, Caleb O'Brien, Ezra  O'Brien, Bear O'Brien, Troy O'Brien, Abi O'Brien, Liam O'Brien, Kaelin O'Brien, Brenlee Young and Damian Mitchell. Whether it was playing games like Scrabble (her ultimate favorite) or Aggravation, riding bikes, swimming, or picking locust shells off trees, Betty (Granny) was the ultimate playmate and will be forever missed.

The only person Betty loved more than her family was Jesus; she could often be found with earbuds in, eating a salted Granny Smith apple, and belting out whatever was on K-Love. She was the embodiment of selfless giving and love, unfortunately, that didn't extend to the squirrels who she battled on a regular basis because they were stealing food from her beloved birds.

Whether it was a simple trip to Lexington to help shop for a prom dress, flying cross country for a wedding, or 20+ winters spent in Florida she loved to travel and was always up to go, anywhere, anytime.

Betty was a longtime member of Calvary Baptist Church. Visitation will take place Thursday, February 1st 6-8p and a joyful celebration of her life will take place in the Hart Funeral Home Chapel on Friday February 2nd at 1p with Pastor Kevin Roach officiating.

In lieu of flowers, contributions may be made to the Calvary Baptist Church Building Fund.