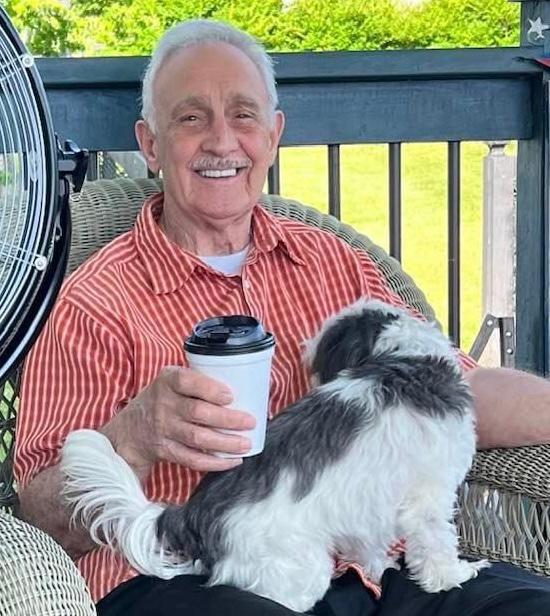 Bobby Louis Whitson

April 19, 1939 - March 6, 2023

Written by Bobbie Ball, daughter

Bobby Louis Whitson joined his Savior and heavenly family on Monday, March 6, 2023, at Baptist Health Hospital in Corbin, Kentucky.

Bobby was born April 19, 1939, to Bascom T. and Emmaline Jones Whitson.  His life holds more depth than a brief obituary can relate as he held an interesting foray of employment and experiences throughout life. Bobby was a Vietnam Veteran with multiple tours, serving during the TET Offensive, along the Korean DMZ, Soviet Border, and in Germany. He retired from career military service as a Sergeant First Class in the United States Army with honor and from the United States Postal Service thereafter.

He was passionate about scripture, home, old cars, Army stories, travel, and rescuing animals, and his political opine is known to all who knew and loved him. He was a grateful member of Laurel Chapel Christian Church. Fellow member, Derek Baker, will speak during services at Hart Funeral Home in Corbin, Kentucky, on March 9, 2023, at 7 P.M.   Visitation will be from 5 – 7 P.M.

Bobby was preceded in death by his parents, Bascom Thomas Whitson and Emmaline Jones Whitson; his siblings: Brown Whitson, Mae Steadman (née Whitson,) Mary Ellen Kennedy (née Whitson), Thomas Whitson, and Virginia Lee Brotherton (née Whitson); and nephew, Duane Whitson.

Bobby is affectionately remembered by his adored perennial layers of family: wife, Christy Whitson; her children: Kindal Brewer (Bo Brewer) and Kalen Clark (Billy Clark) and her grandchildren: Taryn, Boaz, Everly, Beckett, and Forest; Bobby's children: Eva Andrae, Bobbie Ball (Major Roger L Ball II), Andrea Whitson, and his grandchildren: Zachary Ball (Leigh Ball), Amaris King (Tyler King), and Tizian Andrae; his siblings: Benny Whitson, Billy Whitson (Inelda Whitson), and Timothy Whitson (Saundra Whitson); his nieces/nephews: Brian Whitson, Billy Steadman (Stephanie Steadman), Sarah Hoilman (Robert Hoilman), Judy Gail Mayer, Jacquelin Hawkins, Bob David Whitson, Jamie Whitson Monroe, William R. Whitson, and Michael Whitson .  He will also be remembered with affection by his military peers, his lifelong friends made in his tenure at the post office, and the cherished people he touched throughout his own life to God's embrace.

Bobby's family welcomes flowers and donations to Samaritan's Purse, one of his favorite charities.