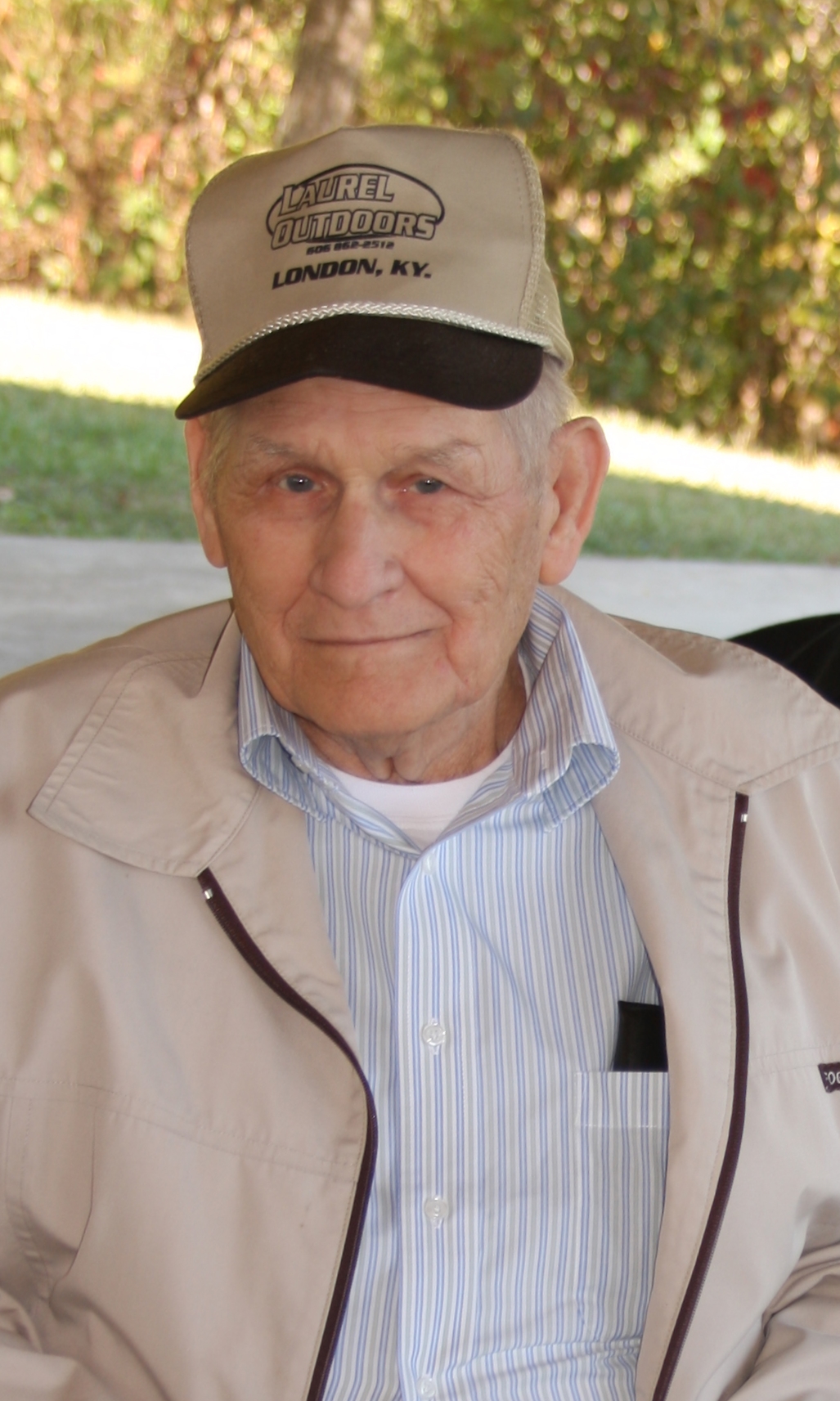 Bro. Claude M. Shepherd

February 10, 1935 - May 15, 2015

Brother Claude Shepherd, age 80, of Corbin, passed away Friday, May 15, 2015, at Baptist Health Corbin. He was born February 10, 1935, in Hyden, KY.  He was of the Pentecostal-Holiness Faith and a veteran of the U.S. Army.

 He was preceded in death by his parents, Abige and Bethel Shepherd, and mom, Sadie Shepherd; two children: Timothy Shepherd and Lisa Shepherd; his brothers:  Bige Shepherd, Jr., Haroldine Shepherd; sisters:  Anna Brakett, Nancy Combs, Etta Faye Baylor.

 Survivors include his wife, Rosanna; children: Linda Harris and Douglas Couch; grandchildren:  Timothy Beare, Crystal Beare, Barbara Hooks, Tabitha Beare, Logan Smith; 11 great-grandchildren; special great-nephews, Keaton and Clay Smith; 3 brothers: James (Shirley) Shepherd, Don (Shirley) Shepherd, Bill Shepherd; sisters: Francis Fugate and Wanda Loomis; and a host of nieces and nephews. 

 He leaves behind other family members and many friends, all to mourn his passing.

 Funeral services will be conducted at 1:00 p.m. Tuesday, May 19, 2015, at the East London Holiness Church with Bro. Jerry McKinley Holland and Bro. Joe Burns officiating.  Burial will follow in Locust Grove Cemetery.

 Pallbearers will be Douglas Couch, Logan Smith, Timothy Beare, Danny Joe Brown, Brian Smith, Curt Holland and Rod Hensley.

 The family will receive friends at the church after 6:00 p.m. Monday.