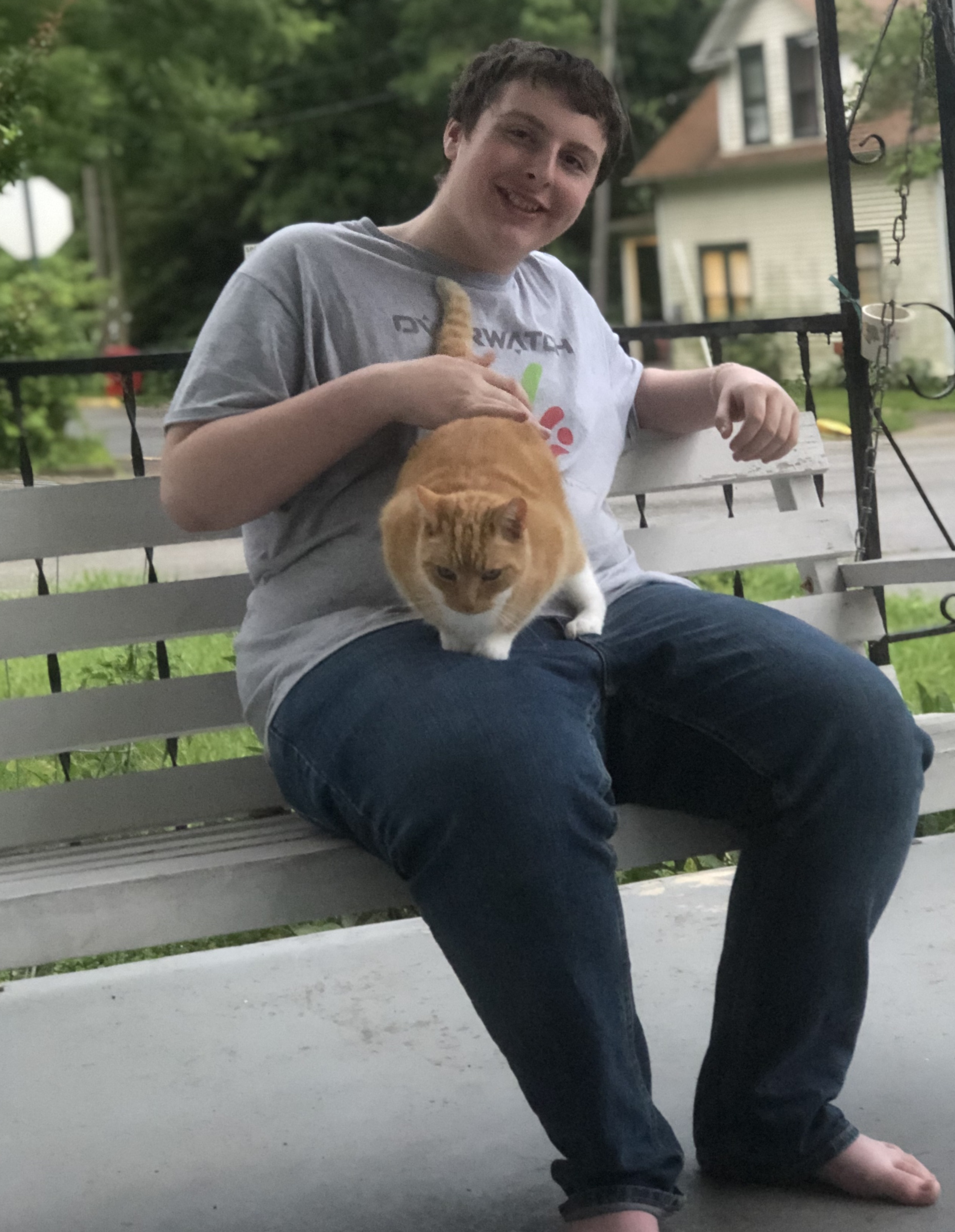 Bryson Joseph Riffe

January 16, 2005 - March 10, 2020

Bryson Joseph Riffe, 15, of Corbin passed away Tuesday, March 10, 2020.
Described by his family as very intelligent ("smarter than his mom and dad"), Bryson was a creative, artistic young man who especially enjoyed drawing. He was a 9th grader at Lynn Camp High School where he participated in the choir, singing baritone. He had also performed in three musicals. He loved cats and spending time with his friends.

He was preceded in death by his grandfather, Harold H. Miller, Jr.; great grandmother, Calos Stafford; and sister, Sam Keck.

He leaves behind his mom, Paula Riffe; dad, Joe Riffe; bonus mom, Kate Riffe; brothers: Liam Riffe and Logan Keck; grandmother, Cathy "Nana" Stafford-Gravely; grandmother, Diane "Mammaw" McMurray; grandfather, Tony Lamb; grandmother, Stephanie "Peep" Vaughn; grandmother, Amy Russell; grandfather, Barry "Bear" Vaughn; grandfather Bill Russell; grandfather, Jeff "Pops" Gravely; cousins: Isaac, Noah, Brantley, Brookelyn , Kaiya, and Kambryee,; uncles: Bryan Riffe and William Miller (Kristyna); and best friends: Nick, Jake, and Brendan. He is also survived by many other family members and friends. He was dearly loved and will be deeply missed.

Funeral services will be held at 2:00 P.M. Saturday, March 14, 2020, in the Hart Funeral Home Chapel with Ryan Wells officiating.

The family will receive friends from 12 – 2 P.M. Saturday at Hart Funeral Home, located at 1011 Master Street in Corbin.

The family requests that parents please talk with their children about suicide. The suicide hotline is 1-800-273-8255.