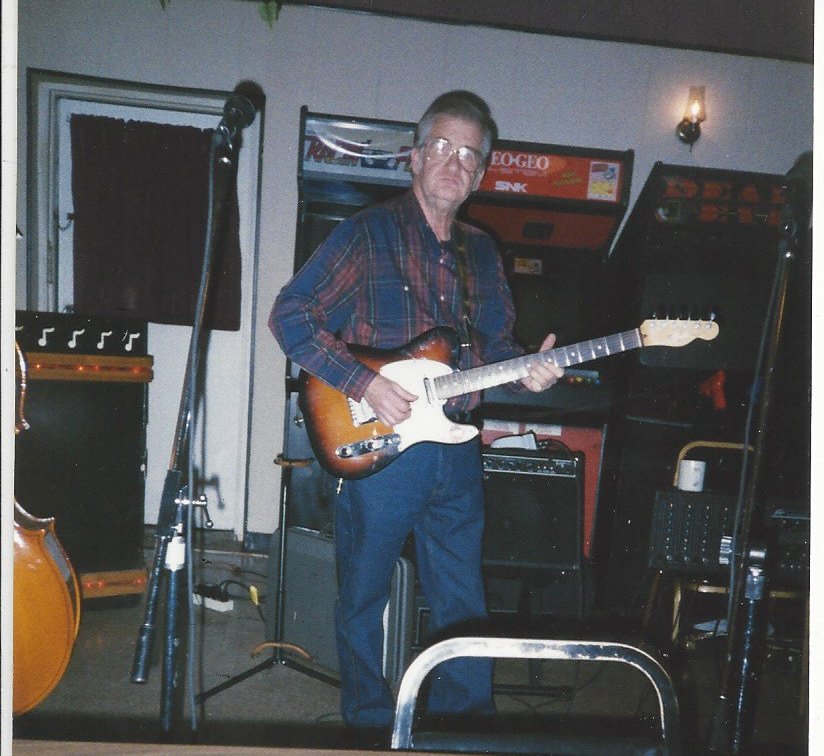 Burgoyne "Bert" Jones

July 10, 1936 - March 10, 2020

Posted on March 12, 2020 at 6:20 PM

•

1 Comment

Burgoyne "Bert" Jones, 83, of Corbin, went home to be with the Lord Tuesday, March 10, 2020, at The Greg and Noreen Wells Hospice Care Center in Hazard, KY, surrounded by his loving family. Bert was born July 10, 1936, in Cinda, KY, to the late Arzie and Rhodella Kilburn Jones.

Bert enjoyed spending time with his family. He was a loving husband, father, grandfather, great grandfather, and uncle. Music was a big part of Bert's life. A musician at heart, he was a member of multiple bluegrass, gospel, and country musical groups throughout his life. He especially enjoyed playing music with his brothers who preceded him in death.

Bert moved to Hamilton, OH, at an early age and worked for Herring Hall Marvin Safe Company and later for General Electric. He moved back to Kentucky in the 70s. He was the owner and operator of Jones Jewelers in Hamilton, OH, and in Hazard, KY. He was a master jeweler, watchmaker and clock maker. He was also a Freemason and co-founder of Coon Creek Volunteer Fire & Rescue, Inc., Wooton, KY.

In addition to his father and mother, he was preceded in death by his wife, Juanita; daughter, Rhodella Jones; five sisters: Emma Jean Jones, Evelyn and husband Jeff Pennington, Alta Feltner, Geraldine Johnson, and Kathy Pennington; and five brothers: Eugene, Jimmy, Carlos, Clarence, and Lonnie.

He leaves behind his loving and devoted wife of 20 years, Joyce; daughter, Lora Gail Meadors of Corbin; two grandsons: Jason Brockman of OH, and Brian Kennedy (Stacey) of Corbin; seven great grandchildren; sister, Betty Wooton of Yeaddiss, KY; special nephew, James Luttrell; special great nephew, Connor Mills (whom he was teaching to play the guitar); special nieces: Ann Livelsburger and Joanie Jones Mills; special friends: Gene Roark, Doug and Gail Spurlock, and Junior and Carol Taylor; and special brother-in-law, Raymond Johnson, as well as a host of nieces, nephews, cousins, and friends. He was dearly loved and will be deeply missed.

Funeral services will be held at 2:00 P.M. Friday, March 13, 2020, in the Hart Funeral Home Chapel with Billy Joe Lewis officiating. Burial will be follow in Rest Haven Cemetery with Darrell Mills, Connor Mills, Keith Smith, Jason Wooton, James Luttrell, Shawn Luttrell, Bradee Davidson, Doug Spurlock, Scotty Day, and Michael Day serving as pallbearers. Honorary pallbearers will be Brian Kennedy, Bob Pennington, Michael Hall, and Eugene Wooton.

The family will receive friends from 12 – 2 P.M. Friday at Hart Funeral Home, located at 1011 Master Street in Corbin.