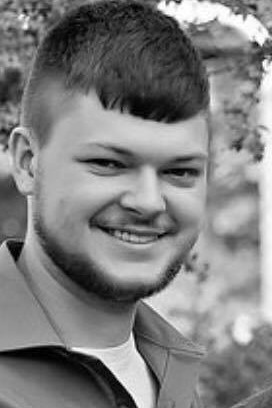 Chad McKeithan

November 2, 1995 - June 21, 2018

Chad McKeithan, 22, of Corbin passed away Thursday, June 21, 2018.

He was born November 2, 1995, in Kennesaw, Georgia.

He was preceded in death by his paternal grandmother, Janie McKeithan; his maternal grandfather, Glen Eldridge; and cousin, Scotty Eldridge.

He leaves behind his loving family: his wife, Taylor McKeithan; mother, Debra Petrey and husband Marty; father, Milton McKeithan; sister, Summer McKeithan; maternal grandmother, Theresa Sharp and husband E.J.; and paternal grandfather, Bill McKeithan.  He is also survived by many other relatives and numerous friends.  He will be deeply missed.

Funeral services will be held at 1:00 P.M. Tuesday, June 26, 2018, in the Hart Funeral Home Chapel with Pastor Chris Romine and Pastor Vernon Morris officiating.  Burial will follow in Monhollen Cemetery.

The family will receive friends from 6 – 8 P.M. Monday at Hart Funeral Home, Inc., located at 1011 Master Street in Corbin.