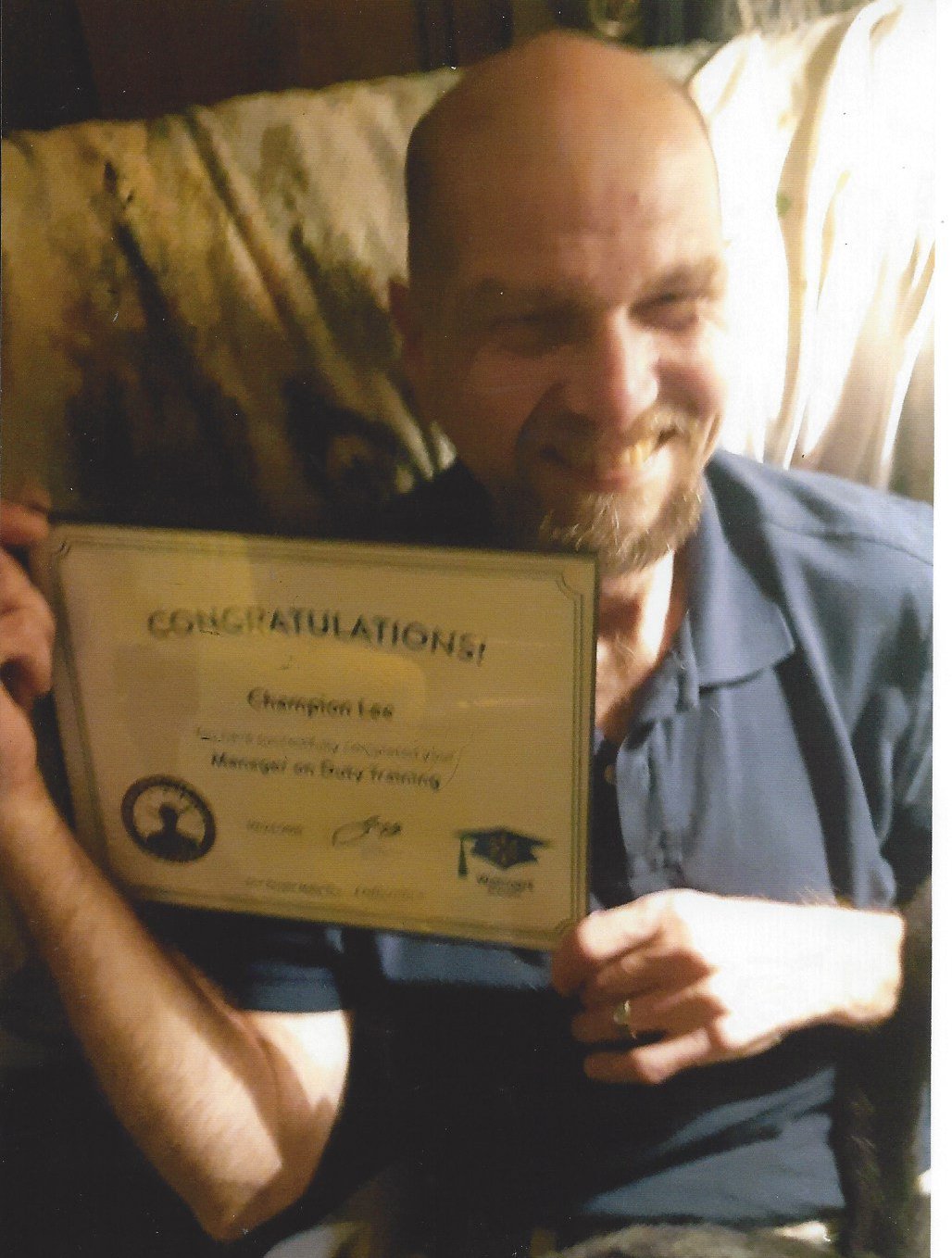 Champion Matthew Lee

March 18, 1969 - March 11, 2020

Champion Matthew Lee, 50, of Gray passed away Wednesday, March 11, 2020, at the University of Kentucky Hospital. Born March 18, 1969, in Pineville, Kentucky, he was the son of the late Dennis Lee and Charlotte Brown Lee. In addition to his father and mother, he was preceded in death by two brothers: Raymond Lee and Junior Lee.

He was a maintenance supervisor for third shift at the Corbin Walmart store.

He leaves behind his wife, Barbara; son, Champion Dennis Lee; daughter, Katie Lee; step-son, Dillon Taylor; brother Adam Cupp; sister, Anna Bowling; aunt, Teresa Wilder; father-in-law, Clifton Wells; and sister-in-law, Patty Kissinger. He is also survived by several nieces and nephews, other relatives and many friends. He was dearly loved and will be deeply missed.

Graveside services will be held at 11:30 A.M. Wednesday, March 18, 2020, at Lee-Brown Family Cemetery in Browns Creek, Kentucky.