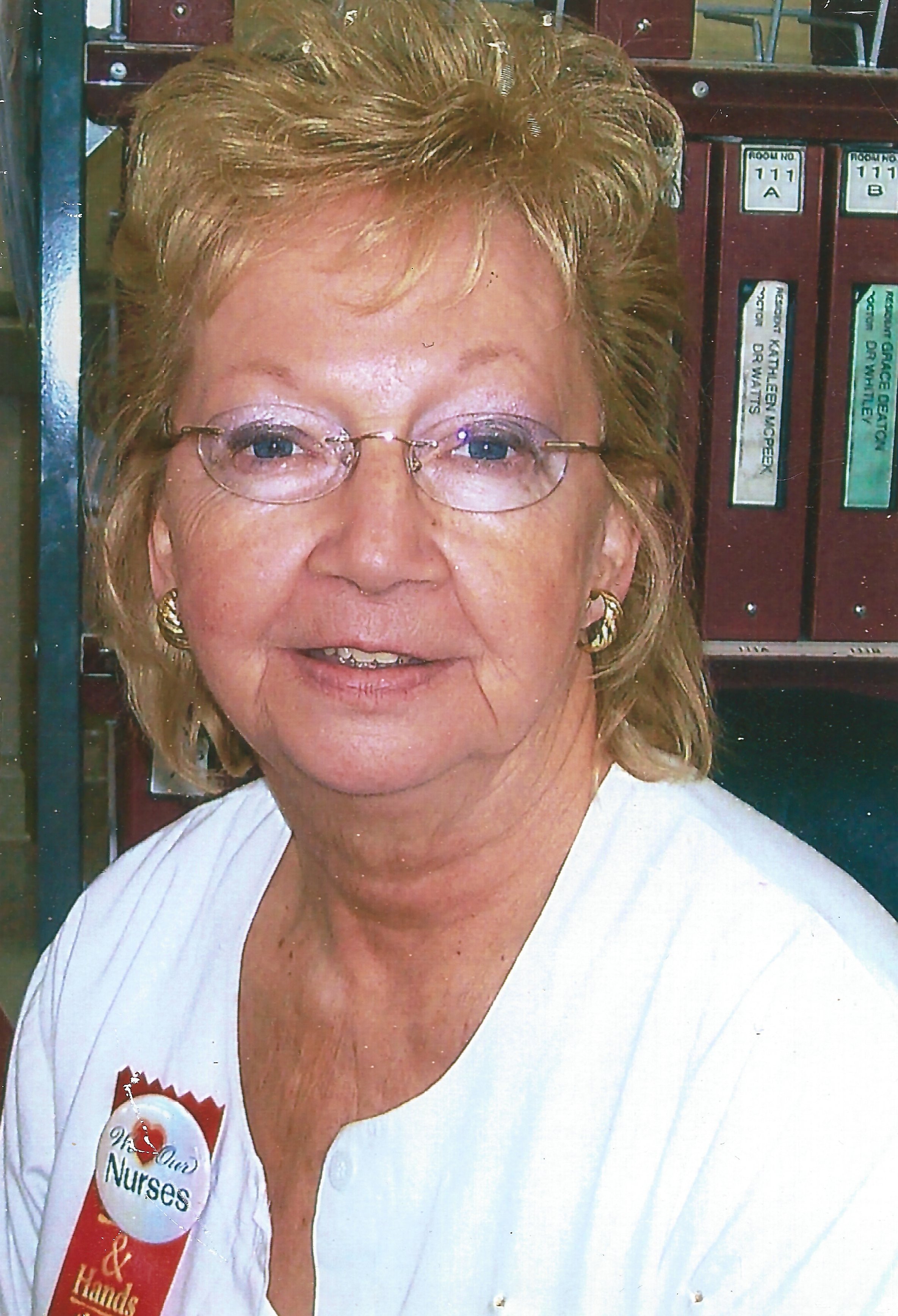 Charlene A. Jackson

August 25, 1939 - June 19, 2015

Charlene Ann Jackson, age 75, of Corbin, Kentucky, passed away in the early morning of Friday, June 19, 2015 surrounded and comforted by family.  She was born in Clay Center, Kansas on August 25, 1939 to her late mother, Ann Oelschlager and her late father, Herbert Oelschlager.  Charlene was united with her husband Kenneth R. Jackson, of Barbourville, Kentucky, on November 16, 1955 in Salina, Kansas and they were married nearly 60 wonderful years.

Charlene was a dedicated geriatric nurse for 25 years and for 18 years was the owner, alongside her husband, of the Jeans Depot, which began in Barbourville, Kentucky.  She enjoyed crossword puzzles, watching UK basketball games, baseball games, cooking and spending time with her family.  Charlene was a genuine, caring and strong woman who touched the lives of many people forunate enough to have known her.

Survivors include her husband Kenneth, her son Bart Jackson with his wife Valeria Jackson,  son Brett Jackson with his wife Tracie Jackson,  daughter Traci Jackson and son David Jackson with his fiancee Laken Brewer.  Survivors also include her grandchildren, Emily Jackson with her husband Kirk Laird, Kenneth Jackson, Candice Jackson, Nicholas Jackson, Sara Stewart, Michael Montgomery, Valeria Usoltseva, Anya Usoltseva, Logan Jackson, Devin Jackson, Lyndi Jackson, and Lincoln Jackson.  Also included are her great-grandchildren, Nicholas Wallace, Madeline Jackson, Lilian Jackson, Toby Jackson, Jackson Montgomery, Kennedy Davidson and more loving family. 

In addition to her parents, Charlene was preceded in death by her stepmother Vita Oelschlager.

Visitation will be held at Hart Funeral Home located at 1011 Master Street in Corbin, Kentucky on Tuesday, June 23, 2015.  Family will receive friends from 11 a.m. to 1 p.m.

Funeral services will be held at 1 p.m. Tuesday at Hart Funeral Home Inc. and will be open to friends and family members. Pallbearers are Nicholas Jackson, Nicholas Wallace, Michael Montgomery, Kenneth Jackson, Mark Cann, Brad Coers, Cris Coers and Logan Jackson.  Alternate pallbearers are Kirk Laid and Johnny Logan. 

Burial will follow in Trace Branch Cemetery at Barbourville, Kentucky.