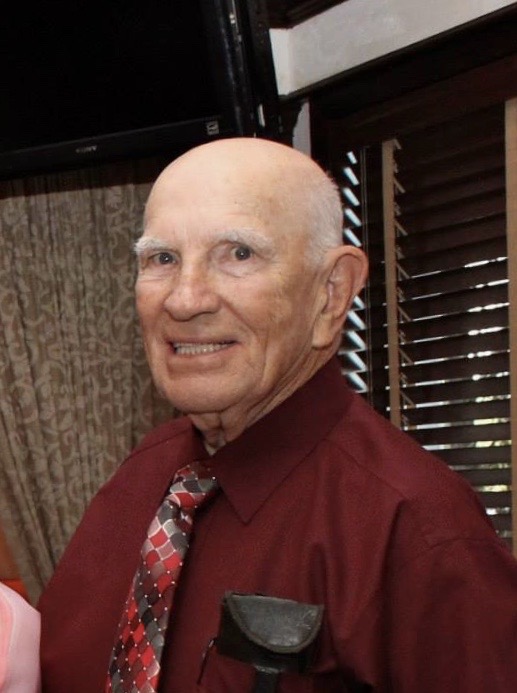 Charles E. Moore

December 13, 1931 - December 4, 2019

Posted on December 5, 2019 at 10:31 PM

•

7 Comments

Charles E. Moore, age 87, of Corbin, passed away Wednesday, December 4, 2019, at Baptist Health Corbin.

An avid golfer and bowler, he was an officer in the Tri-County Bowling Association, as well as an active member of the Lions Club for many years. He was a member of Central Baptist Church.

Charles was preceded in death by his parents, Robert and Icy Sawyer Moore, as well as five siblings: Patsy, Marcia, Robert, Betty, and Harry.

Survivors include his devoted wife of 63 years, Eulene Parkey Moore; 2 children and their spouses: Linda and Marc Thornton, and David and Sherri Moore; 4 grandchildren: Sarah Masters (Bryan); Dr. Charles Moore (Caroline); Aaron Moore (Taylor), Lauren Carnahan (Bryan); 6 great grandchildren: Emma Thornton, Londyn Masters, Hunter Masters, Klein Moore, Margaret Moore, Holly Moore; 4 siblings: Carl Wayne Moore, Phyllis Taylor, Shirley Pass, and Lynn Moore.

Funeral services will be held at 2:00, Friday, December 6, 2019, in the Hart Funeral Home Chapel with Rev. James Vandy officiating. Burial will follow in Corinth Cemetery. Pallbearers will be David Moore, Charles Moore, Aaron Moore, and Marc Thornton. Honorary pallbearers are members of the FISH Sunday School Class.

The family will receive friends Friday from 12:00 until the funeral hour at Hart Funeral Home, located at 1011 Master Street in Corbin.