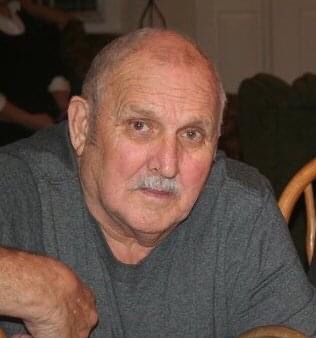 Charles Hencil Helton

April 15, 1933 - May 31, 2021

Charles Hencil Helton, 88, of Keavy, Kentucky, beloved husband of Bobbie Ann Felts Helton, passed away peacefully at home on May 31, 2021. He was born April 15, 1933, in Knox County, Kentucky. Charles was a 51-year member of Masonic Lodge 151 of Cincinnati, Ohio, and also loved being a member of the beekeepers association of Hamersville, Ohio. He enjoyed beekeeping, gardening, hunting, fishing, making molasses, selling produce, and—as always—telling a good story. He was passionate about, and proud of, his family over all else. In February, he celebrated his 70th wedding anniversary with the love of his life. He was driven by compassion; he would give the shirt off his back to help someone in need, and he rarely met a stranger.

Charles was preceded in death by his parents, Nina Hope and Herbert Carl Helton and grandson, Brandon Crawford.

He is survived by his wife Bobbie Ann Felts Helton and their six children: Barry Helton of Keavy, Kentucky, Sherry Storms (Kenneth) of Keavy, Kentucky, Pam Reese (Darrell) of Cincinnati, Ohio, Randy Helton of Corbin, Kentucky, Michelle Green of Lexington, Kentucky, and Lorie Crawford (Scott) of Corbin, Kentucky; their 14 grandchildren: Casey Helton, Scotty Allen, Risha Allen, Heidi Rezaei, Michelle Williams, Wendi Hicks, Wayne Reese, Nick Helton, Daniel Helton, Jena Sgro, Niki Taylor, Dusty Green, Shai Hammons, Sydni Walden, and Sara Garrison; and their 25 great-grandchildren: Hunter Gilbert, Josh Felts, Keegan Allen, Raylon Allen, Christopher Mullins, Clay Mullins, Carmen Mullins, Hudson Hillard, Farah Rezaei, Nora Hook, Hailee Hicks, Maura Hicks, Caleb Hicks, Brody Hicks, Gabby Bruce, Gage Helton, Samara Helton, Nathaniel Helton, Isaac Helton, Jessie Helton, Phoenix Taylor, River Hammons, Nash Walden, Lillie Ann Garrison, and Zack Garrison.

He is also survived by his three siblings: Wanda Hasson, Virginia Smith, and Lonnie Ray Helton.

The services for Charles Hencil Helton will be conducted on Saturday, June 5, 2021, at Hart Funeral Home in Corbin, Kentucky. His visitation will be open to the public from 12 noon until 2 p.m. with the funeral and graveside services following immediately after. He will be interred at Felts Chapel Cemetery with special honors by local Masonic lodge members.

Rev. Chad Moler and Rev. Ronnie Cathers will take part in the service.

Pallbearers will be Scotty Allen, Wayne Reese, Nick Helton, Dusty Green, Farid Rezaei, Rock Hicks, Angelo Sgro, Nate Taylor, Mac Walden, and Jake Hammons.

Music will be done by Risha Allen and Kenneth Storms.