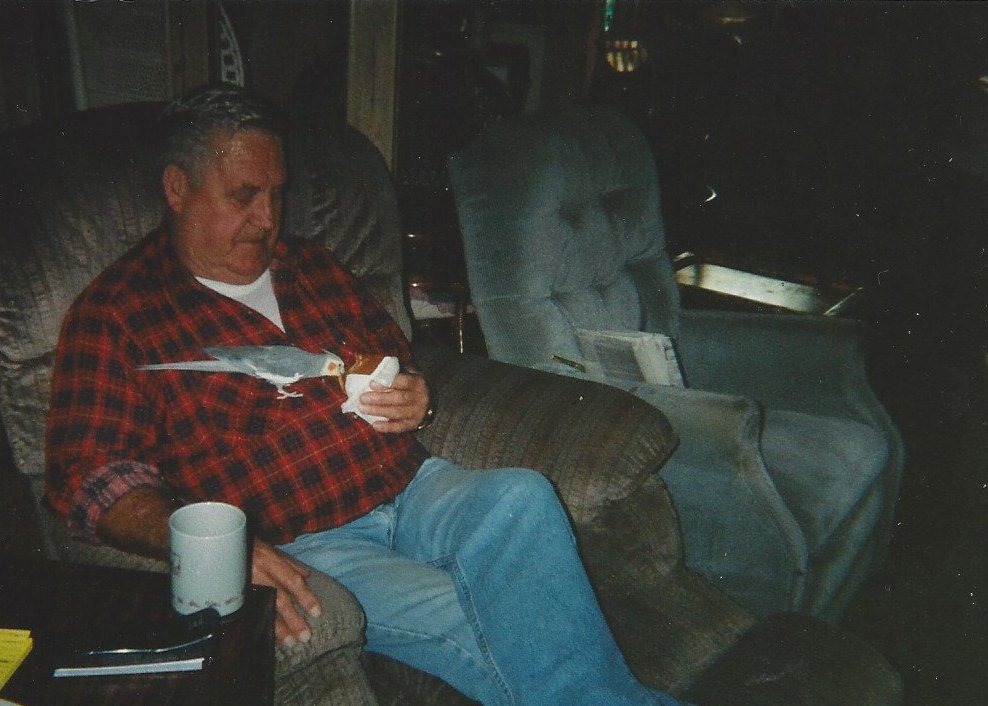 Chasteen Joseph "Chet" Poynter

June 7, 1937 - September 13, 2018

Posted on September 14, 2018 at 10:00 PM

•

2 Comments

Chasteen Joseph "Chet" Poynter, 81, of Keavy passed away Thursday, September 13, 2018, at his home.  Born June 7, 1937, in Laurel County, he was the son of the late Herman and Cleo Poynter. 

He was a veteran of the U.S. Army, serving six years.

In addition to his father and mother, he was preceded in death by his wife, Ruth Ann Poynter; three brothers: Luther "Red" Poynter, Gerald Poynter, and Jerry Ray Poynter; and three sisters: Geneva Nolan, Doris Reeves, and Edith Wells.

He leaves behind his daughter, Vicki (Wayne) Joseph of Hazard; granddaughter, Robin (Scottie) Whited of Lebanon, VA; granddaughter, Elisha (John) Morrow of Palm City, FL; grandson, Ben Joseph of Hazard; great-granddaughter, Hannah Guffey of Lebanon, VA; brother, Larry (Faye) Poynter of Corbin; sister, Fay Foley of Corbin; and beloved pet, Benjam; as well as a host of nieces and nephews, other relatives, and numerous friends.  He will be deeply missed.

A life celebration will be held at 1:00 P.M. Monday, September 17, 2018, in the Hart Funeral Home Chapel.  Burial will follow in Locust Grove Cemetery at Keavy with military rites conducted by the D.A.V. Chapter 158.

The family will receive friends from 11 A.M. – 1 P.M. Monday at Hart Funeral Home, located at 1011 Master Street in Corbin.