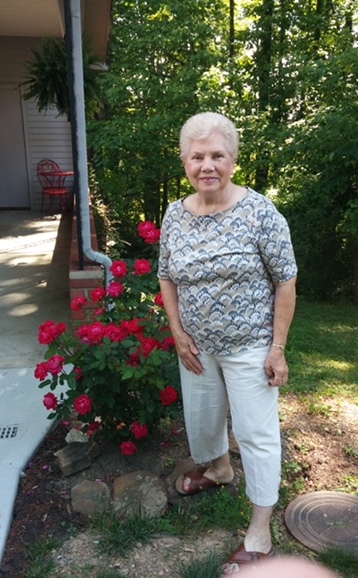 Christine Carver

January 6, 1935 - July 27, 2020

Christine Carver, 85, of Corbin passed away Monday, July 27, 2020, at Baptist Health Lexington. Born January 6, 1935, in Pineville, KY, she was the daughter of the late Clarence and Annie Simpson.

Christine was a member of Central Baptist Church. Known for her great culinary skills, she was especially good at making dumplings. She also thoroughly enjoyed flower and vegetable gardening.

In addition to her father and mother, she was preceded in death by her husband, John Carver, and by her son, Michael Carver.

She leaves behind her daughter, Connie Hill and husband Ovie of Corbin; grandson, Jordan Hill and wife Jorden of Corbin; granddaughter, Randa Shelton and husband Winston of Somerset; granddaughter, Tara Nichols and husband Chris of Ferron, Utah; great grandsons: Brooks and Tate Hill; great granddaughter, Adilynn Shelton; sister, Joann Willis of Pineville; and three special friends: Joyce Tipton of Corbin, and Harold and Patricia Smith of Corbin. She was dearly loved and will be deeply missed.

Graveside services with Josh Pollitt officiating will be held at 2:00 P.M. Wednesday, July 29, 2020, at Cumberland Memorial Gardens where Christine will be laid to rest. Serving as pallbearers will be Jordan Hill, Winston Shelton, Gary Shelton, Vincent Hill, Jerry Elliott, and Gary McDaniel.

Hart Funeral Home is in charge of arrangements.