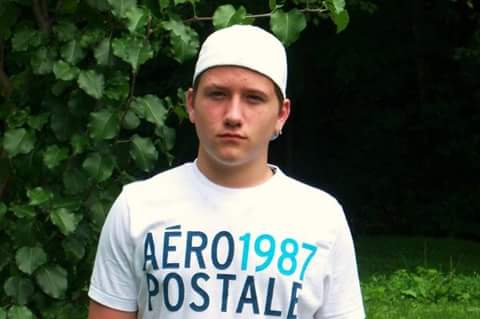 Clifford Lee Humfleet, Jr. "CJ"

August 23, 1993 - March 22, 2015

Clifford Lee Humfleet, Jr., "CJ," age 21, passed away Sunday, March 22, 2015.  Born August 23, 1993, in Knoxville, TN, he was the son of Kimberly Humfleet and Clifford Lee Humfleet, Sr. 

He was preceded in death by his maternal grandfather, William Clifford Cox, and an uncle, Bill Gross.

In addition to his mother and father, he is survived by his twin sister, Dakota Humfleet; brother, River Humfleet; sister, Brittany Humfleet; sister, Kyla Humfleet; brother, Dustin Humfleet; sister, Ski Humfleet; grandmothers, Jewell Cox and Carolyn Hamm and husband Don; grandfather, Raymond Humfleet; five aunts: Philishia Crum and husband John, Kassie Cox, Crystal Collins, Debbie Cox, and Connie Gross; four uncles: Johnny Humfleet, Clinton Humfleet, Ronnie Cox and wife Darlene; and Greg Cox and wife Pat; three nieces: Jaiden Humfleet, Jacee Pike, and Kylie Baird; and two nephews: Bryson Humfleet and Colton Humfleet; as well as several cousins, other relatives, and many friends to mourn his passing.

Funeral services will be held at 4:00 P.M. Saturday, March 28, 2015, in the Hart Funeral Home Chapel with Bro. Delmon Sizemore officiating.  Burial will follow in Storms Cemetery at Keavy. 

The family will receive friends from 2:00 P.M. until the funeral hour at 4:00 P.M. Saturday at Hart Funeral Home, Inc., located at 1011 Master Street in Corbin.