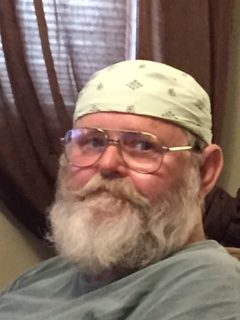 Danny Lee Thomas

January 8, 1961 - November 14, 2022

Posted on November 15, 2022 at 5:42 PM

•

1 Comment

Danny Lee Thomas, 61, of Gray, Kentucky, passed away Monday, November 14, 2022, at Baptist Health Hospital in Corbin, Kentucky.  Born January 8, 1961, in Fort Thomas, Kentucky, he was the son of the late Herman and Delores Thomas.

Danny was a United States Army veteran.  Over the years, his favorite pastimes were woodworking, blacksmithing, and antiquing.  All the while, he enjoyed helping others.

Danny leaves behind his loving family: his wife, Jenny Thomas; children: Starla, Brittany, Nicholas, Jeremiah, and Billy Joe; grandchildren: Nasir, Naqueeb, Danica, Peyton, Tyson, Melanie, Andrea, Renee, Alex, Dezirae, and Devin; and sisters: Phyllis Owens, Cherri Phipps, and Linda Rapier.  He is also survived by many cousins, nieces, nephews, other relatives, and friends.

A Celebration of Life will be held from 1 – 3 :00 P.M. Thursday, November 17, 2022, at Immanuel Baptist Church 720 Browning Acres Road Corbin, Kentucky 40701.

Hart Funeral Home is handling arrangements.