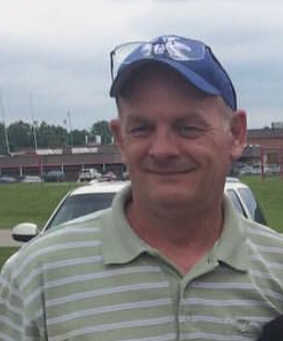 Darrell Rose

June 13, 1966 - June 12, 2018

Darrell Rose, 51, of Williamsburg, passed away suddenly on Tuesday, June 12, 2018, at Baptist Health Corbin.  He would have been 52 on June 13th. 

He is survived by his children, Lindsey Rose, 26, Katelyn Rose, 22, and Carolyn Paige Rose, 19; and his wife/partner, Yvonne Hatfield; mother and step-father, Irene and Troy Davis; father, Louis Rose; brother and sister-in-law, Tim and Laura Rose; sister and brother-in-law, Amy and Al Carrillo; brother, Olin Davis; and a host of other family and friends.   

A memorial service will be held at 2 P.M. Sunday, June 17, 2018, in the Hart Funeral Home Chapel.  Visitation for immediate family will be from 5 – 6 P.M. Saturday and 6 – 8 P.M. for all other family and friends.

Hart Funeral Home, located at 1011 Master Street Corbin, KY, is handling the arrangements.