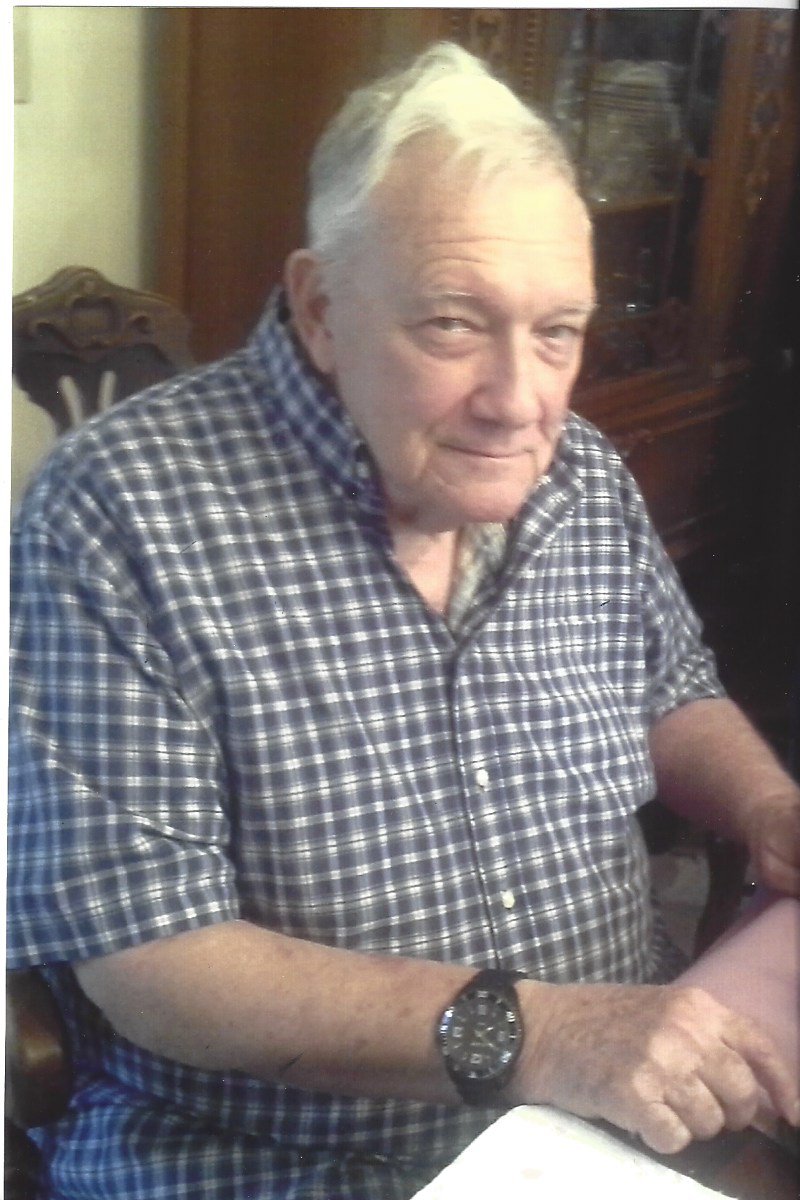 David F. Cocks, Jr.

July 18, 1930 - August 2, 2014

Posted on August 4, 2014 at 10:30 PM

•

1 Comment

Surrounded by his loving family, David F. Cocks, Jr., 84, of Corbin, passed away Saturday, August 2, 2014, at Baptist Health Corbin. He was born in Atlanta, GA July 18, 1930. He was the son of David F. Cocks, Sr., and Helen Wayt Cocks, who preceded him in death.

Although he was a member of the First Presbyterian Church in Louisville, he attended CorinthMissionaryBaptistChurch for the past twenty years.

A veteran of the United States Air Force, he worked for the Civil Service in Fort Knox, KY and Fort Gordon, GA, as an electronic technician working in television and making training videos.  He also worked for Channel 32 in Louisville.

Always helping others, he volunteered his service with the rescue squad and the American Red Cross of Louisville, KY.  Also, he was a lifetime Ham Radio Operator (N4YAD) member with memberships in the Louisville Ham Radio Club and the Laurel County Ham Radio Club.  Additionally, he was a Kentucky Colonel, a weather responder, and a lifetime fish enthusiast.

His real passions in life were his family, especially his devoted wife Wanda Jean McKeehan Cocks; his two daughters and their husbands: Anita Lynn Malcolm andP.L., and Cynthia Ann Baumgardner and Thomas; six grandchildren: Kiera Noelle Malcolm, Elena Marie Malcolm, Makayla Elise Malcolm, Alexander McKeehan Malcolm; Julianna Grace Baumgardner, and Jasmine Graceiella Baumgardner.

He is also survived by one brother, Philip Cocks and wife Jeanie and one sister, Helen Russell, as well as numerous nieces, nephews, cousins, other family members, many friends, and his extended family at Corinth Missionary Baptist Church, all to mourn his passing.

Funeral services will be conducted at 1:00 P.M. Thursday, August 7, 2014, in the Hart Funeral Home Chapel with Rev. Leonard Strunk officiating.  Burial will follow immediately at Corinth Cemetery with military rites conducted by the D.A.V. Chapter 158.

Pallbearers will be Thomas Baumgardner, P.L. Malcolm, Donnie Smith, Keith Wyatt, Lee Young, Todd Isaacs, Eddie Cupps, and Dean McKeehan

The family will receive friends from 6-8 Wednesday at the Hart Funeral Home, located at 1011 Master St., Corbin. 528-5311.