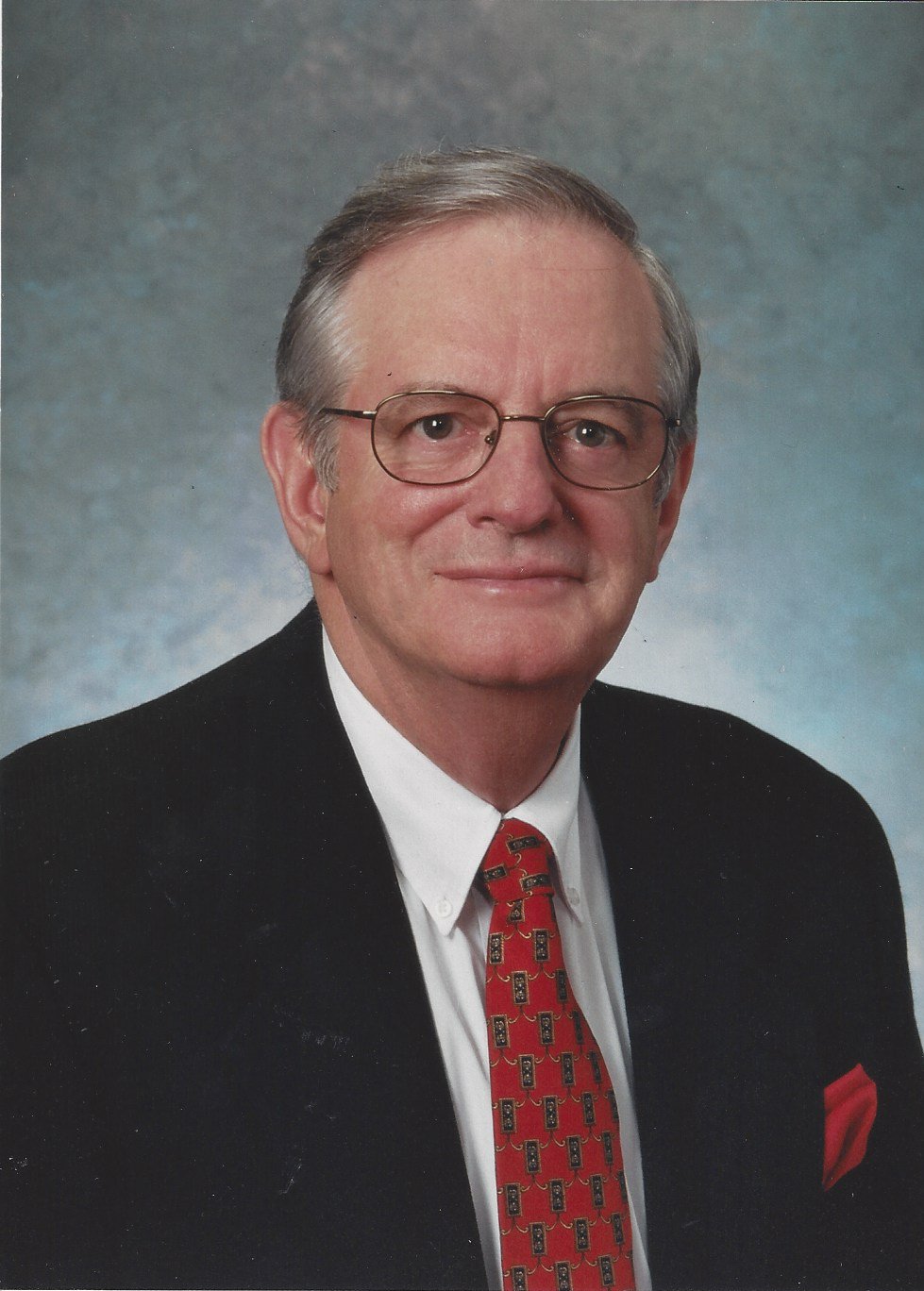 David Nickell Huff

June 9, 1933 - August 11, 2018

David Nickell Huff, age 85, departed this life Saturday, August 11, 2018, at Baptist Health Lexington.

He was born June 9, 1933 in Cumberland, Kentucky to Wilma Henry Nickell and James Leonard Huff. In addition to his parents, he was preceded in death by his sister Lily Lou Huff Karns.  His survivors include his wife, Patricia Farmer Huff; children: Shanna Huff Elliott (husband John Duvall Elliott), James David Huff (wife Regina Petrey Huff), Rex Nickell Huff (wife Sharon Marie Huff); six grandchildren: Alexandra Elliott Kuyper (husband Mark Alan Kuyper),

John Clayton Elliott (wife Elizabeth Lee Elliott), David Nickell Huff, II (fiancée Cynthia Vineyard), Meredith Anne Huff (husband Marcus Niemann), Rex Michael Huff,

Haley Patricia Huff; two great grandchildren: Annalee Rose Kuyper and Emmerson Anne Kuyper.

Dave went to Cumberland High School graduating in 1951 and then to Cumberland College (now University of the Cumberlands) for two years graduating in 1953 and then to University of Kentucky School of Pharmacy graduating in 1956. Upon graduation he moved to Hazard, Kentucky to work as a pharmacist. It was in Hazard that he met his wife and married. After 3 years in Hazard he moved to Corbin, Kentucky where he established Huff Drug in 1960. He continued to operate Huff Drug in Corbin until 1993. He also opened Huff Drug in Hazard in 1971 and operated it until 1994. He owned Huff Pharmacy in Corbin, along with Don Creech, until 2007. After selling the drugstores, he helped his sons open Southeast Marine in Corbin 1986 and was active in its operation until selling it in 2005. Since that time he has been very active in Kentucky Lodging and Development, an investment company that he founded with his partner David Myers.

Dave has been very involved in his community. Some of his civic involvements include:

coaching little league basketball, baseball and football; Lion's Club; City Utilities Board of Directors; Cumberland River Mental Health Board, Treasurer; First Baptist Church Deacon; University of the Cumberlands Board of Directors, for over 40 years, receiving an Honorary Doctor of Laws in 2001 and Cumberland College Top 100 Graduates;

First National Bank of Corbin, Board of Directors, where he served as President;

Bank of Columbia, Board of Directors; Baptist Regional Medical Center, Board of Directors; Whitaker Bank, Board of Directors; Tri-County/Corbin Entrepreneur of the Year; Corbin Redhound Varsity Club Hall of Fame.


He was an avid sports fan and especially loved his Kentucky Wildcats football and basketball teams.  But his greatest loves were his family and friends.  He will be sorely missed by all who knew and loved him.

Funeral services will be held Tuesday, August 14, 2018, at 4:00 P.M. at First Baptist Church, 401 North Laurel Ave , Corbin, KY 40701 with Rev. Austin Carty officiating. Burial will follow in Cumberland Memorial Gardens.  Pallbearers will be sons and grandsons: Dave Huff, Rex Huff, John Elliott, Clay Elliott, Nick Huff, Mike Huff, Mark Kuyper, and Marcus Niemann.  Honorary pallbearers will be Members of Don Robinson's Sunday School Class, David Myers, Jim Rickard, Don Creech, Terry Disney, Terry Forcht, Dr. Jim Taylor, Dr. Danny Whitley, Dr. Russell Greer, Ronnie Rice, Jim Oaks, and Darnell Waters

The family will receive friends from 1-4 P.M. Tuesday at First Baptist Church.

In lieu of flowers, the family requests gifts be made to the First Baptist Church White Flag Ministry, 401 North Laurel Avenue, Corbin, KY 40701.