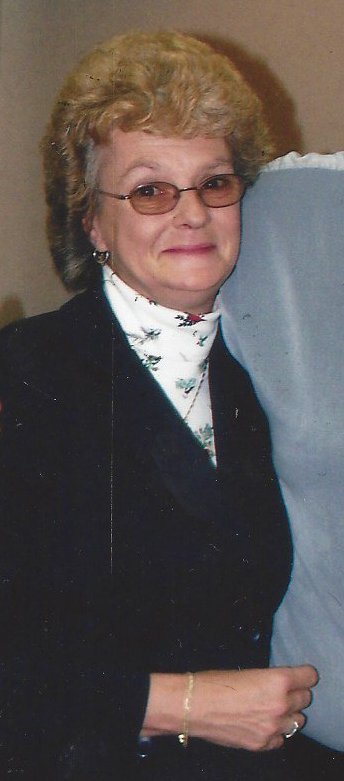 Deborah Caldwell Hunt Hickman

December 6, 1957 - September 29, 2020

Posted on October 1, 2020 at 10:02 PM

•

1 Comment

Deborah Caldwell Hunt Hickman, 62, of Corbin, Kentucky, went to be with our Lord at 2:35 P.M. Tuesday, September 29, 2020, surrounded by family, after a two-year battle with cancer and heart issues.

Debbie refused to let her medical issues get her down. She was positive, a fighter, and a true friend and inspiration to others.

Debbie was born on December 6, 1957, in Delaware, Ohio, the daughter of Howard and Janice (Hillard) Caldwell. She was predeceased by her husband, Theodore Hickman, Sr., mother, Janice Litter; father, Howard and Faith Ann Caldwell; and sisters, Sharon Painter and Glenda Jackson.

Shortly after graduating from Chillicothe High School in 1976, Debbie and husband, Tom Hunt, moved to Japan and then California. Debbie moved to Corbin, Kentucky, in 1990. She had worked for Handy Enterprises since 1992. Debbie was General Manager at Hampton Inn, Corbin, Kentucky, and Property Supervisor for The Handy Family of Hotels.

Debbie loved spending time with her family, especially her grandchildren. She enjoyed reading, craft hobbies, cooking and baking for others. Debbie dearly loved doing things for others. If you were a friend of Debbie's, she cherished your friendship and would always be there for you.

Debbie is survived by her children, Anita White and Shawn Hunt (Shyla) of Corbin, Kentucky; stepchildren: Theodore Hickman, Jr., of Maryland, Tara Hickman Rader of Louisville, Kentucky, and Dana Edwards; 16 grandchildren: Cheyenne, Danielle, Aaron, Brandon, Emily, Shawn, Joseph, Chris, Sam, Alissa, Hannah, Lilly, Teddy, Grace, Noah and Chris Edwards; father, Paul and Ann Litter of Science Hill, Kentucky; sister, Kathy Payne of Chillicothe, Ohio; brother, John (Mary) Stuart of Delaware, Ohio; a host of aunts, uncles, cousins; and her Hampton Inn work family.

Funeral services will be held at 7:00 P.M. Sunday, October 4, 2020, in the Hart Funeral Home Chapel with Lonnie Storms officiating. The family will receive friends from 5:30 – 7:00 P.M. Sunday at Hart Funeral Home, located at 1011 Master Street in Corbin. Burial will follow on Monday at 11:00 A.M. at Mill Springs National Cemetery in Nancy, Kentucky.