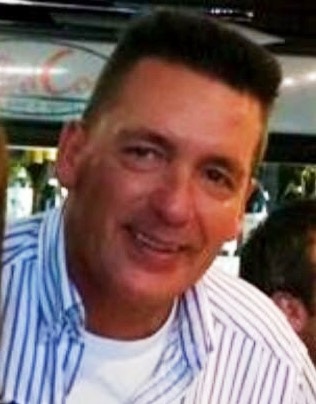 Douglas A. Davenport

January 9, 1960 - November 29, 2017

Posted on December 1, 2017 at 10:26 PM

•

0 Comments

Douglas A. Davenport, 57, passed away at his residence in Lexington, KY, after a courageous battle with cancer on November 29, 2017.  He was employed many years in the home medical field and most recently Davenport Insulation.  In his spare time you would find him playing golf or coaching youth golf and baseball.  The time he spent with family and friends meant so much to him. 

He is survived by his mother Janet Davenport Cornelius, (father late Bob Davenport), father Jerry Cornelius; son, Chad (Ashley) Davenport; granddaughter, Remington Davenport and future namesake, Beau Douglas Davenport; life friend, Julie Davenport; sisters, Andi (Desi Schlansky) Davenport, Sherry (Ernie) Cornelius; brother, Jeff (Patty) Cornelius; his loving fiancée Cassie McCarty; his beloved "furry friend" Lucy; and uncles, Clayton (Pauline) Taylor and Bobby (Dollie) Taylor. 

Visitation will be Sunday, Dec. 3, from 4 – 8 P.M. at Kerr Brothers, Harrodsburg RD in Lexington, KY.  An additional visitation will be held at Hart Funeral Home 1011 Master Street in Corbin, KY, on Monday, Dec. 4 at 11 A.M. followed by the funeral service at 1 P.M. with Witt Criswell officiating.  Burial will follow in Trosper Cemetery.

In lieu of flowers, the family suggests memorial contributions be made to St. Jude Children's Hospital.