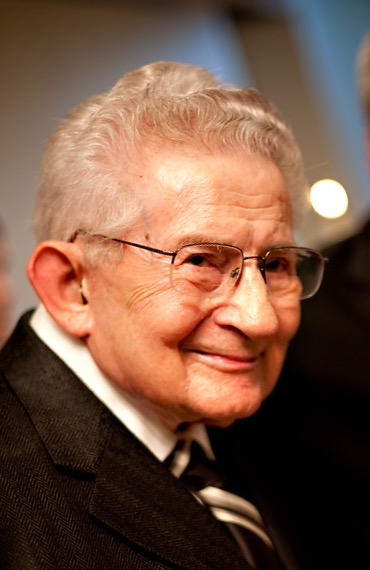 Dr. Bill Sanderlin

July 10, 1926 - February 4, 2015

Dr. Bill Sanderlin, 88, passed away Wednesday, February 4, 2015. 

Born July 10, 1926, in Memphis, TN, he was the son of the late Thomas Edwin and Minnie Sanderlin. 

He was a member of Mt. Zion Church of Christ and was a veteran of the U.S. Navy.

Dr. Sanderlin tirelessly and joyfully served Corbin and the surrounding area for many years.  His passion for the art and science of medicine was powered by his faith in God and his love for people.  Although he practiced medicine in several other communities, he chose to spend his final years in the hands of the community he had loved the most.  His family would like to express their deepest gratitude for every kindness they have received in return.

Survivors include his wife of nearly 65 years, Marion "Mari'Lee" Sanderlin; his two daughters: Leesa Marks and husband Michael of Tinton Falls, NJ, and Kacy Sanderlin Taylor and husband Michael of Atlanta, GA; and his grandchildren: Evan Taylor and Melissa Marks, as well as other relatives and numerous friends to mourn his passing.

A memorial celebration will be held at 2:00 P.M. Sunday, March 1, 2015, at the Corbin Technology Center, 222 Corbin Center Drive, Corbin, KY 40701.

In lieu of flowers, Dr. Sanderlin wanted donations to be made to either the Laurel County Health Department, 525 Whitley St., London, KY 40741, Attn. Mark Hensley (606)864-5187); or the Whitley County Health Department, 368 Penny Lane, Williamsburg, KY 40769, Attn. Vickie Lawson (606-549-3380).  A donation box will be placed at the memorial service.