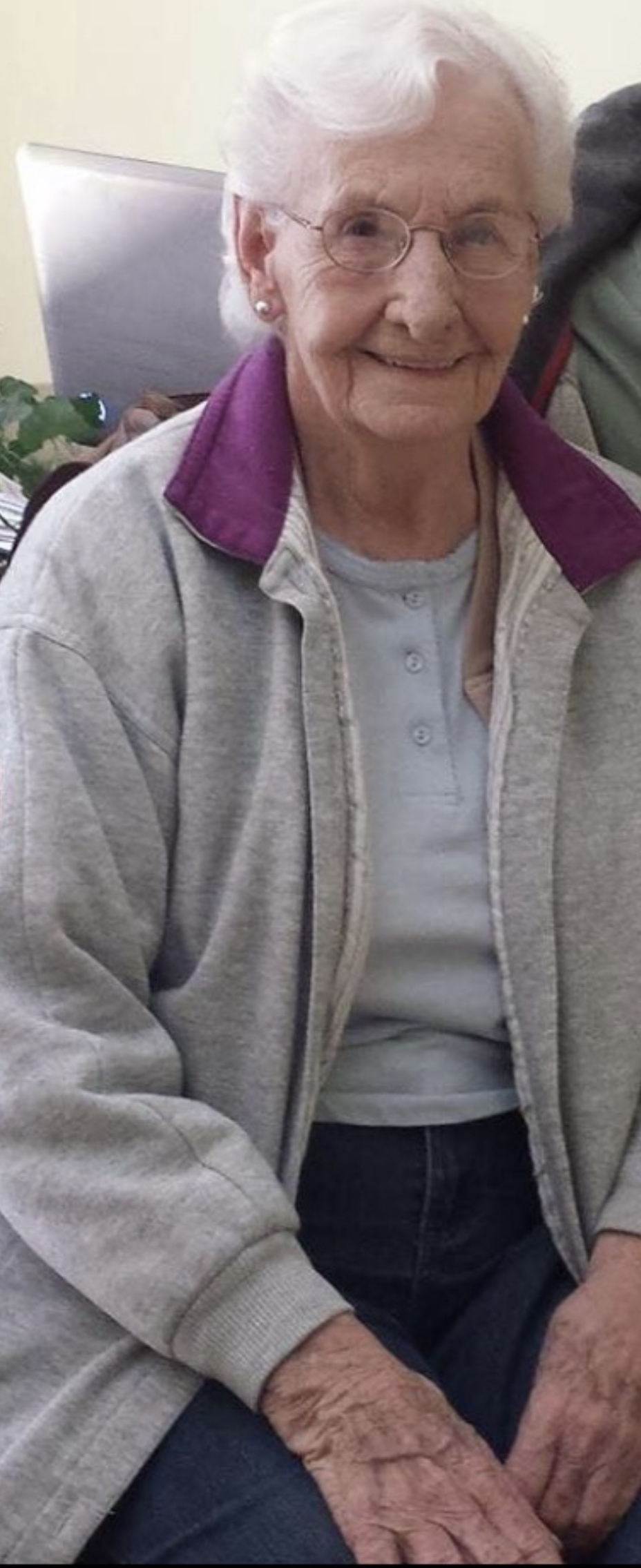 Edith Marie Snell

September 16, 1930 - July 30, 2022

On Saturday, July 30, 2022, Edith Marie Snell gained her angel wings and is singing in the heavenly choir.  She was 91 years old.

Edith loved attending church services, singing in the choir, and the time she spent working at Cumberland Falls.  She also loved her grandkids, nieces, and nephews.

She was a previous longtime employee of General Electric in Sharonville, Ohio, before retirement.

Anyone who met Edith was most likely her friend because she never met a stranger.  She was the best mother, sister, grandmother, aunt, daughter, and great/great-great grandmother anyone could have ever asked for.

Edith was preceded in death by her father, Thomas Harmon; mother, Della Harmon; sister, Alzie Asher; and nephew, Ronald Asher.

She is survived by her son, Darrell W. Jones of Corbin; brother, Bill (Pat) Harmon of Hamilton, Ohio; brother-in-law, Bernard Asher of Morrow, Ohio; granddaughter, Shelly Jones (Bryan Holt) of Corbin, Kentucky; granddaughter, Andrea (Brandon) Warren of Little Rock, Arkansas; grandson, Donald Leone of Corbin, Kentucky; great grandchildren: DJ, Danny, Dori, Annecia Leone, Ben (Courtney) Barbash of Cincinnati, Ohio, and Janie Barbash of Frankfort, Kentucky; great-great grandchildren: AJ, Haley, Tristan, Bentley, and Seyla of Cincinnati, Ohio; niece, Kellie (Steve) Wilson of Fairfield, Ohio; niece, Judy Asher of Morrow, Ohio;  nephew, Tom (Trish) Harmon of Fairfield, Ohio; and many grandnephews, nieces, and great grandnieces/nephews.

Graveside services were held at 1:00 P.M. Thursday, August 4, 2022, at Corinth Cemetery in Corbin, Kentucky, with Jeff Ellis officiating.

Hart Funeral Home handled the arrangements.