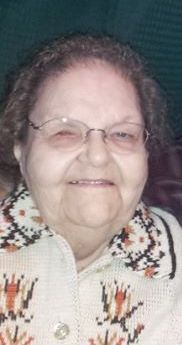 Edna Mae Maples

August 18, 1936 - April 20, 2014

Mrs. Edna Mae Lee Maples, age 77, passed away on Sunday, April 20, 2014.

She was preceded in death by her parents Palmer and Maggie Lee, her brother Enoch Estes "Dude" Lee, and her son Rickie Dean Maples.

 She is survived by her husband of 56 years, J.D. Maples Sr., of Mt. Washington, KY, her daughter Shelia (Nick) Skiados of Biloxi, MS, her son J.D. Maples, Jr., of Mt. Washington, KY, her brother Robert "Bob" (Loretta) Lee of Montgomery, AL, her two sisters: Pauline Acres of Lexington, KY, and Wilma Thomas of New Carlisle, OH, her five grandchildren: Justin Maples, Amanda Maples, Kristina Williams, Ashley Skiados, Nick Skiados, Jr., her two great-grandchildren: Connor Skiados and Dailan Bond, and many loving nieces, nephews, and friends.

 Funeral services will be held at 2:00 P.M. Friday, April 25, 2014, in the Hart Funeral Home Chapel with Bro. Larry Roark officiating.  Burial will follow in Pine Hill Cemetery.  Visitation will begin at 1:00 P.M. and continue until the funeral hour.