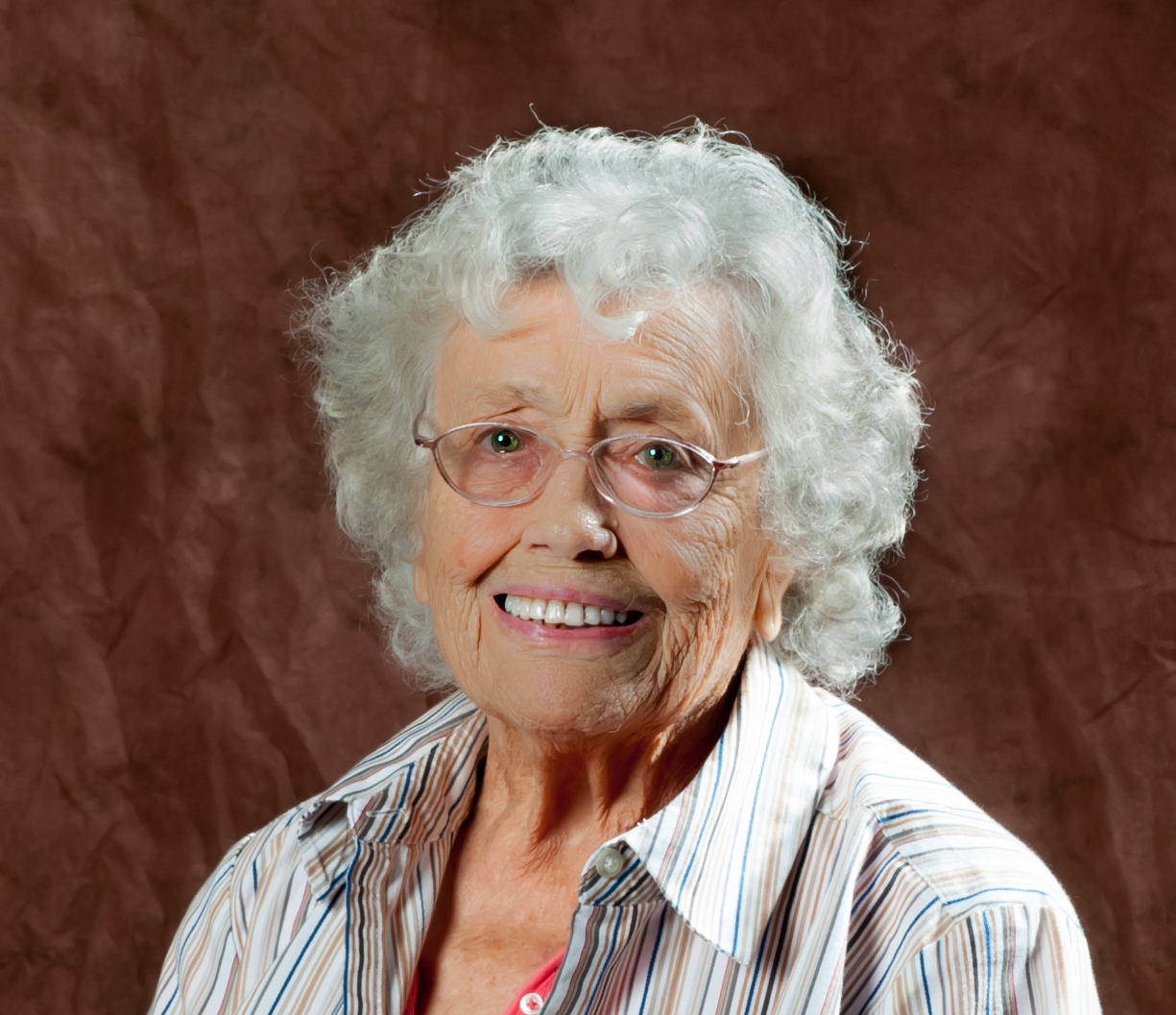 Edna "Sis" Monroe

December 16, 1924 - May 3, 2016

Edna "Sis" Monroe, 91, of Corbin passed away peacefully on Tuesday, May 3, 2016, at Baptist Health Corbin.

She was a life-long member of Bethlehem Baptist Church where she faithfully worshipped, serving for many years as the secretary/treasurer.  A jovial, loving person, she always offered a friendly smile and a helping hand.  Her many domestic talents and hobbies included gardening, quilting, embroidery, crocheting, and especially cooking.  In fact, her family and friends raved about her specialty, chicken and dumplings, calling them the "best in Southeastern Kentucky."

She was preceded in death by her husband, George Monroe; her son, Billy Dean Monroe; her parents, Joe and Fannie Philpot; her sister, Opal Dixon; her brothers: Ora Philpot, Sam Philpot, Oakley Philpot, and Edgar "Bud" Philpot.

She is survived by two daughters: Frances Disney and husband Gary, and Cathy Howard and husband Philip; four grandchildren: Gary Disney II and wife Angela, Lance Howard and wife Melissa, Tina Ozment and husband Wes, and Angelica Howard; six great grandchildren: Chaz Disney, Macey Disney, Joseph Howard, Ella Ozment, Wyatt Howard, and Cora Ozment.  She also leaves behind other relatives and numerous friends to mourn her passing.

Funeral services will be held at 2:00 P.M. Saturday, May 7, 2016, in the Hart Funeral Home Chapel with Rev. Don Farmer officiating.  Burial will follow in Corinth Cemetery with Gary Disney II, Lance Howard, Wes Ozment, Ray Young, Glen Rogers, Roy Keyes, and Harold Hensley serving as pallbearers.

The family will receive friends from 12:00 P.M. until the funeral hour at 2:00 P.M. Saturday at Hart Funeral Home, Inc., located at 1011 Master Street in Corbin.

In lieu of flowers, to honor Sis's service as a trustee of Corinth Cemetery, donations may be sent to Corinth Cemetery Fund at Cumberland Valley National Bank P.O. Box 709 London, KY 40743-0709.