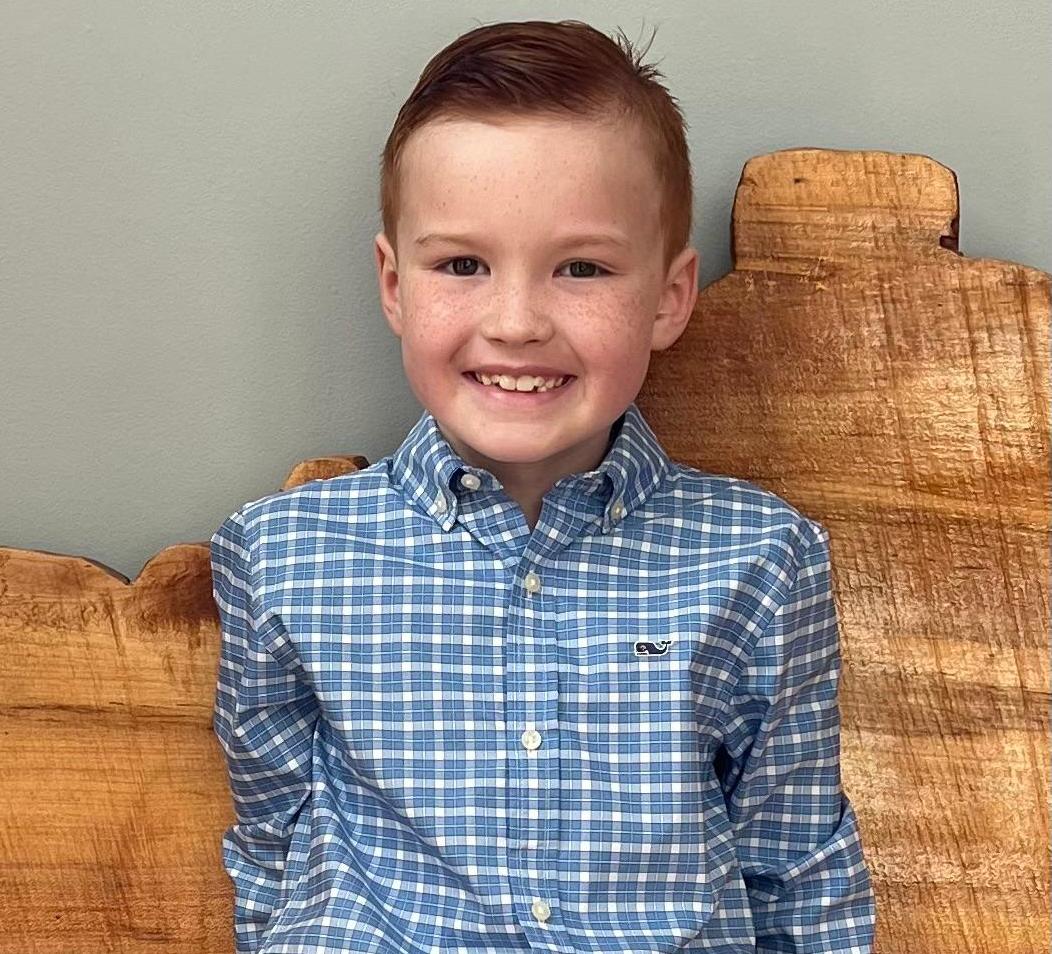 Eli Lane "Gogs" Hill

June 11, 2014 - March 20, 2023

Eli Lane "Gogs" Hill, age 8, of Corbin, KY passed away on Monday, March 20, 2023, at the University of Kentucky Chandler Hospital as the result of an accident. Eli was born on June 11, 2014 to Adam and Ashley Hill.

Along with his parents, Eli is survived by a sister, Allie, and a brother, Asa. He is also survived by paternal grandparents, Melvin and Barbara Hill and maternal grandparents, Kenneth "Bo" and Teena Tye. Eli also leaves behind uncles Melvin D. Hill and David Hill and aunts Amber Tye and Annie Clark as well as a host of other family members and friends who mourn his passing.

Eli was a member of the Shiner Church of Christ where he loved participating in children's church, VBS, and the annual kids Christmas Play. Eli carried around a New Testament Bible that he would read at school or in the car. We are proud of his faith, and he shared with us his desire to be baptized soon. Eli's Mamaw Barbara cared for him, every day, for the first five years of his life.  He loved going to Mamaw and Papaw's house.  He looked forward to every Sunday morning so that he could see his friends at church and get the bagful of snacks his Nana and Poppaw brought each week. He loved blue raspberry anything, especially suckers, and he ate at least one bag of microwave popcorn every day.

Eli was the light of everyone's life that he met. He was brilliant, spouting off sports stats for basketball, football, and baseball. His greatest joy was playing with his dad. Whether it be video games, hitting practice, basketball, or a game they made up (stair ball). Eli was kind, funny, smart, and he loved fiercely. He was also his mommy's baby and never missed a chance to cuddle on the couch or give a kiss goodbye in the drop-off line.

He leaves behind two special cousins, Presley Lyttle and Sawyer Clark, a special neighbor, Rachel Overley, and his best buddies, Gunner Sizemore and Tra Breeding to mourn his passing.

Eli played baseball for the Corbin Bombers. He was a good teammate. He encouraged others and was satisfied to play any position the team needed. He had played catcher a couple of times and was really loving it. He was a second grade student at Corbin Primary School where he excelled in all subject areas, including socializing. He had a pure heart and kind soul that will be missed until that sweet day that we see him again in Heaven. We are clinging to that promise.

Eli was an organ donor and his eyes have given the gift of sight to two people.

Visitation will be Thursday, March 23 at Hart Funeral Home, 5-8 PM.  Funeral services will be Friday, March 24 at 11 AM, also at Hart Funeral Home, with Michael Anderson officiating. Burial will follow at Locust Grove Cemetery.

Pallbearers are Nicholas Cureton, Eugene Eric Swafford, Eric Jones, Travis Sizemore, Mike Lewis, and Logan Hicks.  Honorary Pallbearers are the Corbin Bombers baseball team.