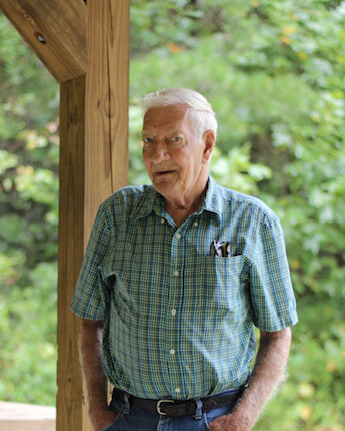 Ernest Vanover

January 23, 1940 - July 18, 2023

Ernest Vanover, 83, of Corbin, Kentucky, passed away at home on Tuesday, July 18, 2023.  Born January 23, 1940, in McCreary County, he was the son of the late Luster and Lizette Vanover.

Ernest was a member of Rossland Pentecostal Church.  He was also a veteran of the United States Army.  He found much enjoyment in spending time with his sons while hunting, fishing, and boating, as well as shopping with his wife.

In addition to his father and mother, he was preceded in death by his first wife, Thelma Vanover; granddaughter, Amanda Nicole; and two sisters: Lillie Storms and Lula Smith.

He leaves behind his wife, Lydia Vanover; son, Carl Vanover and wife Sherry; son, Ernie Vanover and wife Ann; son, Jason Vanover and wife Shonda; step-daughter, Lisa Messer; grandchildren: Tiffany, Christena, and Shelby; step-grandchildren: Lucas, Joseph, Billy, and Shiann; and four special great-grandchildren: Ian, Derick, Morgan, and Gracelynn, along with his fur baby, Massey. He is also survived by other relatives and many friends.

Ernest was dearly loved and will be greatly missed.

Funeral services will be held at 2:00 P.M. Saturday, July 22, 2023, in the Hart Funeral Home Chapel.  Burial will follow in Locust Grove Cemetery with military rites by the D.A.V. Chapter 158.  Family and friends will serve as pallbearers.

Honorary pallbearers will be Rev. Charles Bright, Rev. Greg Medlin, Rev. Will Wyatt, Richard Boswell, Russel Gray, Mike Weddle, David Storms, and Kelly King.

The family will receive friends from 11 A.M. – 2:00 P.M. Saturday at Hart Funeral Home, located at 1011 Master Street Corbin, KY 40701.