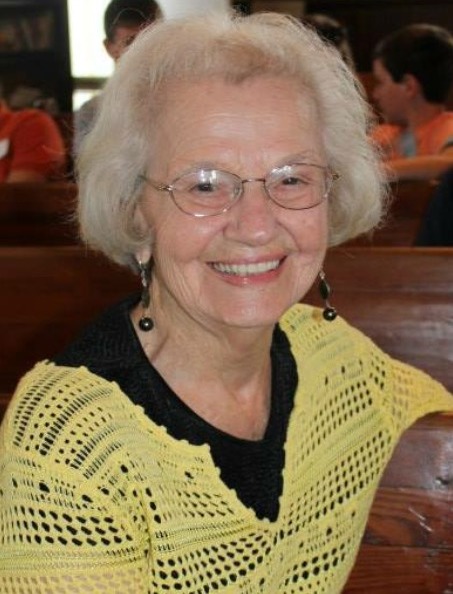 Eula Lawrence

December 4, 1926 - March 12, 2016

Eula Lawrence, age 89, of Corbin, joined her husband Rev. Raymond Lawrence and daughter Deborah Lamm in Heaven Saturday, March 12, 2016.

Eula was a graduate of Georgetown College but waited to join the workforce until her daughters were raised. She was a social worker for the state of Kentucky and Cumberland River Comprehensive Care Center. 

Her passion was teaching preschoolers about Jesus. She served her church as the preschool department director as well as a preschool education trainer for the Kentucky Baptist Convention.  She was an active member of her Sunday School class, and served on various church committees throughout her life. She was a captivating storyteller, an elegant hostess, a master seamstress, an avid gardener, a loyal friend, a devoted wife and mother, and the picture of elegance for all who knew her. She was a wonderful grandmother, not only to her family, but to her neighbors, community, and church family. The accomplishments of all of her children made her so proud.

Second to God, her husband Raymond Lawrence was the pillar of her life and her best friend. They were a team whether they were parenting, serving their lord or enjoying life.

Survivors include her devoted daughter, Dora Mobley; grandchildren: Robbie Lamm (wife Kerri), Christina Stanfield, Crystal Mobley, Wendy Root, Rachel Cima (husband Marcus), Schann Mobley; 10 great-grandchildren; and 1 great-great grandchild.

She leaves behind other family members and many friends and acquaintances, all who will miss her greatly.

Funeral services will be conducted at 2:00 P.M. Tuesday at Central Baptist Church with Pastor Chad Fugitt and Rev. Shane Nichols officiating.  Burial will follow in Pine Hill Cemetery.

The family will receive friends from 12-2 Tuesday at Central Baptist Church, where Eula was a member.