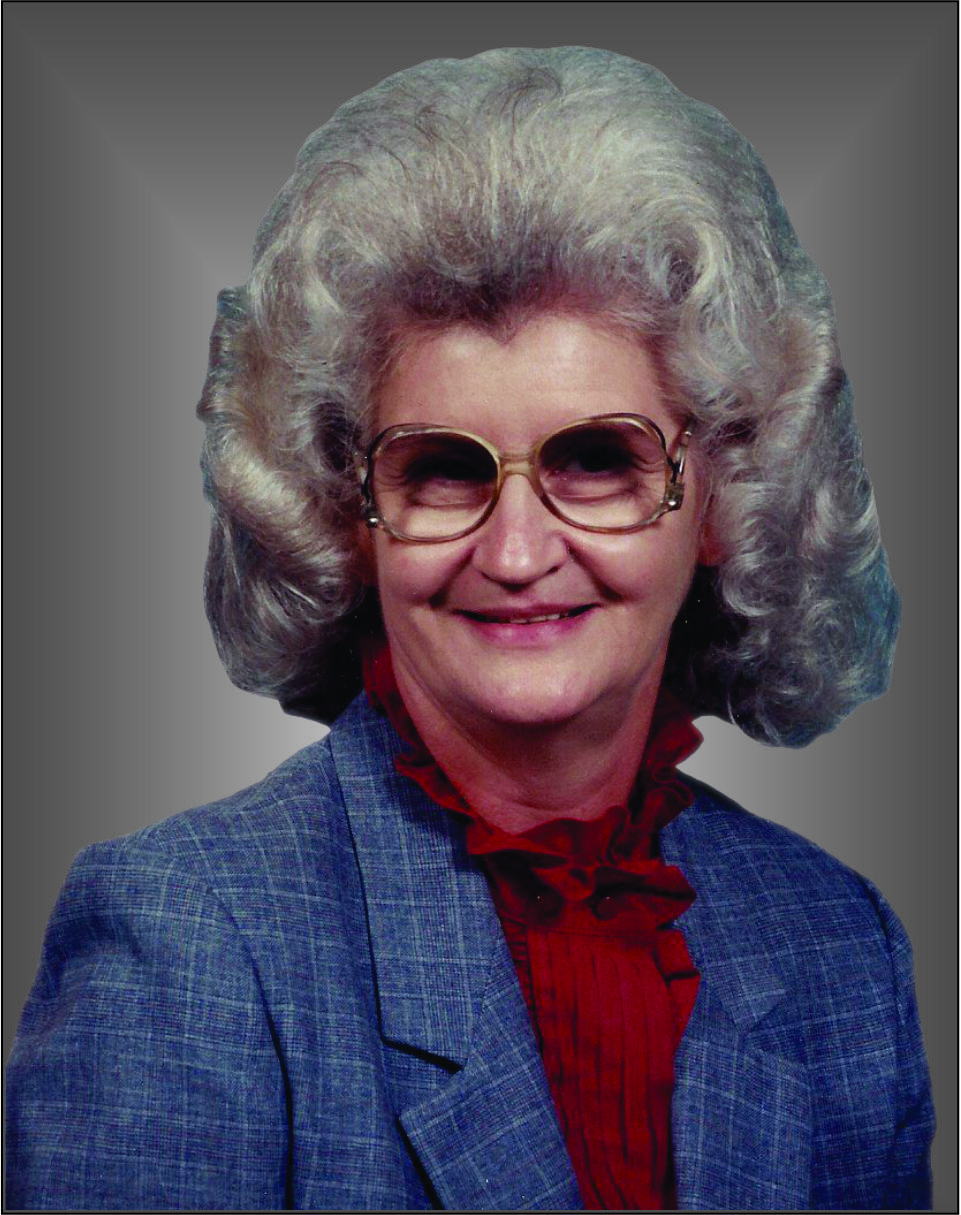 Frances Ailene Edwards

August 21, 1936 - December 29, 2018

Posted on December 30, 2018 at 11:21 PM

•

2 Comments

Frances Ailene Edwards was born on August 21, 1936, and departed for heaven's splendor on December 29, 2018.

She was a member of Gray Pentecostal Church.  For over 70 years, she devoted herself to serving the Lord in many capacities, especially as the wife of a minister and as a Sunday school teacher.  A true servant, Ailene was dedicated to her family and always freely gave of herself to help others.

She was preceded in death by her father, Lawrence Brafford; her mother, Thelma Brafford; her brother, Wayne Brafford; and two sisters: Thelma Skinner and Lena Imogene Brafford.

She leaves behind her loving family: her husband of 62 years, R.P. Edwards; three daughters: Carol Hensley and husband Dennis of Berry, KY, Brenda Norvell and husband Mark of Corbin, and Donna Creech and husband Mark of Gray; three grandchildren: Dennis "Denny" Edward Hensley and wife Amy of Falmouth, KY, Angela Murphy and husband Russell of Corbin, and Natasha Garrison and husband Eric of Gray; six great grandchildren: Logan, Isaac, and Kayla Hensley, Cadee Murphy, and Marley and Boston Garrison; two sisters: Elizabeth Peters and husband Tommy of Bronston, KY, and Wanda Johnson and husband Jack of Louisville; two brothers: Ray Brafford and wife Frances of Gray and Will Brafford and wife Linda of Corbin; and sister-in-law, Audrey Brafford.  She is also survived by a host of nieces, nephews, and friends, as well as a special caregiver and friend, Mary Sims, who will mourn her passing.      

Funeral services will be held at 1:00 P.M. Wednesday, January 2, 2019, at Gray Pentecostal Church with Rev. Ryan Wells, Pastor Rodney Edwards, Pastor Charlie Humfleet, and Pastor Randall Lee officiating.  Burial will follow in Calvary Cemetery with James "Jimmy" Brafford, Rodney Johnson, Michael Peters, Larry Wayne Brafford, Russell Murphy, Eric Garrison, Dennis "Denny" Edward Hensley, and Isaac Hensley serving as pallbearers.

The family will receive friends from 6 – 8 P.M. Tuesday at Hart Funeral Home, located at 1011 Master Street in Corbin.  Another visitation will be held at Gray Pentecostal Church from 11 A.M. – 1 P.M. Wednesday.