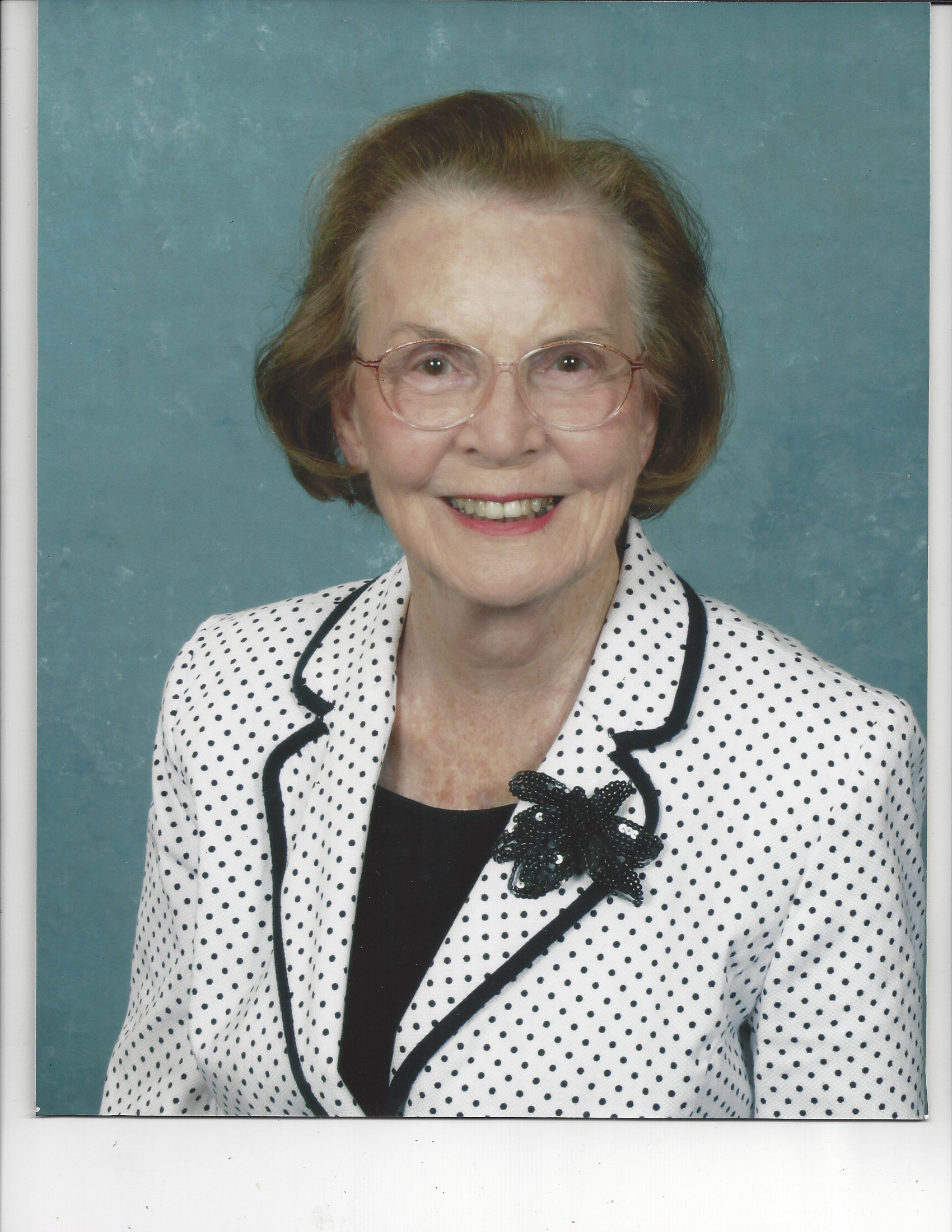 Frances Silvey Gilliam

November 23, 1926 - November 13, 2018

Frances Silvey Gilliam was born November 23, 1926, to Herman and Nancy Silvey in Dunmore, Kentucky, and passed away Tuesday, November 13, 2018, at Baptist Health Corbin.

She was preceded in death by her beloved husband, Dr. L.U. Gilliam; a son, David; parents, Herman and Nancy Silvey; and her five brothers: Kenneth, Ray, Morris, Melvin, and Brice Silvey.

She is survived by her three daughters:  Dr. Pamela Lusk, Dr. Melanie Hampton (Cecil), and Dr. Beverly Abney (Bill);  eight precious grandchildren:  Dr. Sarah Louie (Brian), Dr. Rachel Lusk, Hannah Chambers (Erik), Joel Lusk (Ariella), Leah Gartrell (Jeff), Melanie Barajas (Mario), Denise Orun, and Kristi Thurston(Matt); great grandchildren: Ella, Millie Frances, Caleb, Asher, Mario, Annika, Morgan, Addison, and Ethan; two sisters Naomi Chumley and Evelyn Harmon; and many nieces and nephews.

Frances was an avid supporter of the Girl Scouts and served as a Troop Leader for many years.  She was a member of the coveted Silver Trefoil Organization of the Wilderness Road council of the Kentucky Girl Scouts.  She also loved being a member of the Corbin Ossoli Club and Beta Sigma Phi sorority. She was a dedicated nurse who practiced many years in Corbin and was the former Director of Nursing at Baptist Health Corbin.  Most importantly, she was a long-time member of Central Baptist Church, serving in many leadership roles and as a Sunday School and Awana teacher.  She loved her God, her church, and her community. 

Funeral services will be held at 2:00 P.M. Saturday, November 17, 2018, at Central Baptist Church with Pastor Chad Fugitt and Bro. James Vandy officiating.  Burial will follow in Rest Haven Cemetery with Kim Cleary, Carl Rains, Dennis Hart, Cecil Hampton, Joel Lusk, and Bill Abney serving as pallbearers.

The family will receive friends from 12 – 2 P.M. Saturday at Central Baptist Church 201 West 4th Street Corbin, KY 40701.

In lieu of flowers, memorial donations are suggested to Central Baptist Church or Girl Scouts of Kentucky Wilderness Road 2277 Executive Drive Lexington, KY 40505.