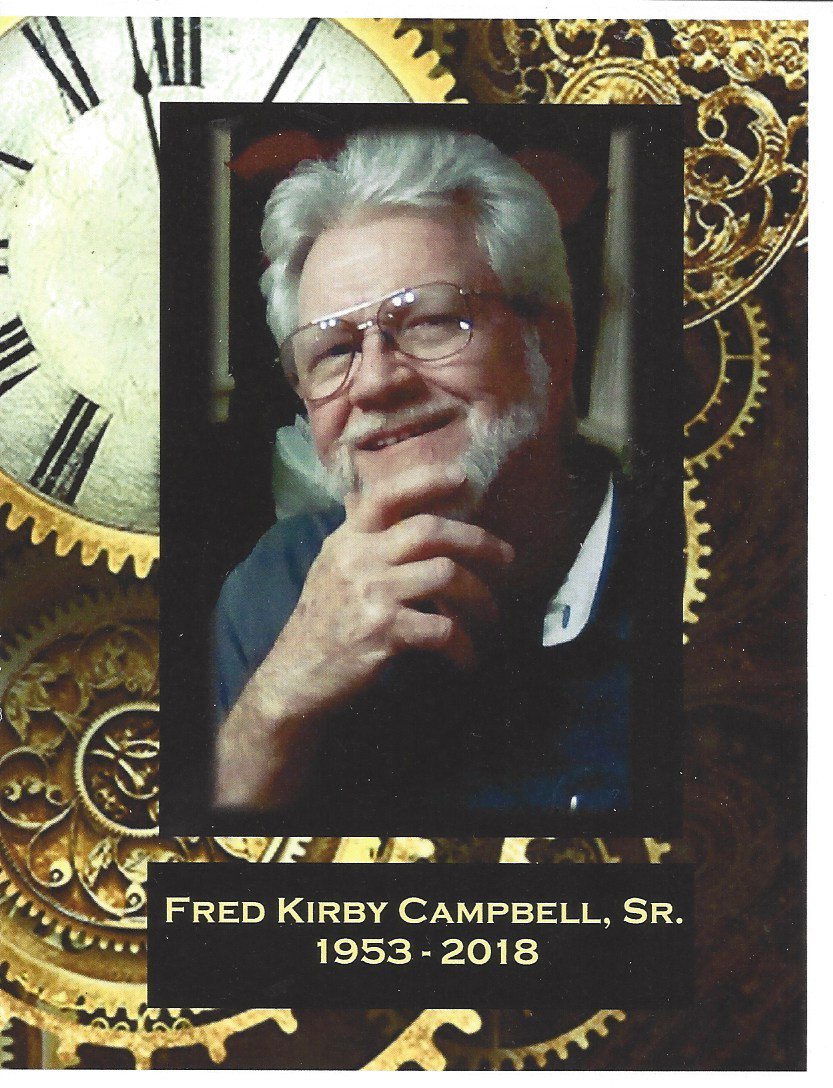 Fred Kirby Campbell, Sr.

April 13, 1953 - December 2, 2018

Posted on December 3, 2018 at 7:13 PM

•

1 Comment

 

     Fred Kirby Campbell, Sr., 65, of Corbin passed away Sunday, December 2, 2018, at Parkwest Medical Center in Knoxville, TN.   He was born on April 13, 1953, in Corbin.  Fred was preceded in death by his father, Fred W. Campbell. 

     Fred is survived by his loving family:  his mother, Cleda Maudie Campbell; his wife, Annetta Edwards-Campbell; three sons: Fred Kirby Campbell, Jr. (Sandy), New Orleans, LA; Barry L. Edwards (Robyn), Nashville, TN; Eric S. Edwards (Jill), London, KY; five grandchildren: Michael Joseph Campbell, John Paul Campbell, Gray Sharp, Alex Edwards, Angel Edwards; his brother, Dennis W. Campbell and his wife Dorothy of Knoxville, TN; and special family friends, Kenneth Lawless and Leland Robinson.  He is also survived by a host of other family and friends to mourn his passing.

     He spent most of his earlier career in sales.  Later he pursued his hobby and love of clocks and opened Clocks By Campbell in downtown Corbin.  Fred loved spending time with his family and working on his farm with his brother.  He will be deeply missed.

     A celebration of life will be held at 1:00 P.M. Friday, December 7, 2018, in the Hart Funeral Home Chapel with Rev. Bobby Joe Eaton officiating.  Burial will follow at Worley Cemetery in Corbin.

     Visitation will be from 6 – 8 P.M. Thursday at Hart Funeral Home, located at 1011 Master Street in Corbin, and from 11 A.M. until the funeral hour at 1 P.M. on Friday.

     In lieu of flowers, donations can be made to American Society of Clinical Oncology (ASCO) for small cell cancer research.