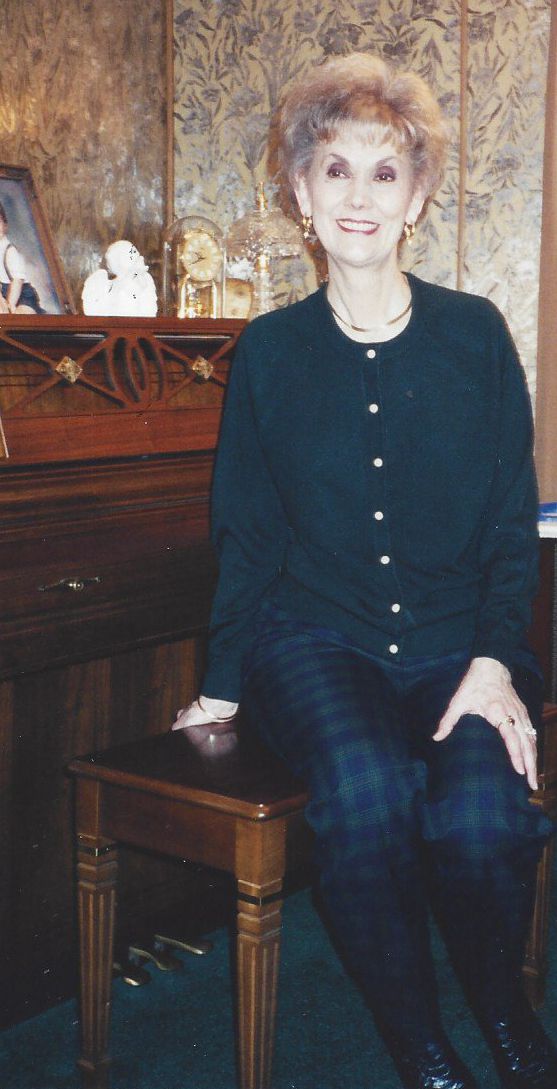 Gay Norene Collett

March 6, 1936 - October 2, 2021

Posted on October 4, 2021 at 4:46 PM

•

1 Comment

Gay Norene Collett, 85, of Corbin passed away Saturday, October 2, 2021, at home with her daughter, son-in-law, and grandsons by her side.  Born March 6, 1936, in Ashland, West Virginia, she was the daughter of the late Otis "Mack" and Eunice McCreary.

In addition to her father and mother, Gay was preceded in death by her husband of 48 years, Linza Collett; sister, Patricia Mullins; brother Mack "Buddy" McCreary; three sisters-in-law: Audrey McCreary, Nell Steele, and June Collett; and brother-in-law, Bill Collett.

Gay was a member of Frankfort Baptist Church in Corbin.

A loving, as well as beloved, mother and grandmother, Gay was devoted to her family.  Other than enjoying her family, one of the highlights of her life was her past ownership of an Arthur Murray Dance Studio.  She truly enjoyed ballroom dancing.

Over the years, she and her husband Linza "Lin" spent many mutually pleasurable times fishing, camping, bowling, and golfing.  Their later years led them to Pizza and Company in Corbin where they owned and operated the restaurant that is now run by their daughter, Valerie Giles and her husband Dicky Giles.

Along with her daughter, Valerie Giles and husband Dicky, Gay leaves behind her step-son, Lindsey Collett and wife Susan; step-daughter, Vicki Strole and husband Randy; grandchildren: Joshua Giles and wife Miranda, Andrew Giles, Noah Giles, Kristen Collett, Randy Strole and wife Carrie, and Tyler Strole; brother, Jack McCreary; three brothers-in-law: Phillip Collett, Wayne Collett and wife Betts, and Bob Collett; and sister-in-law, Glenna Collett.  She is also survived by other relatives and numerous friends.  Deeply loved, Gay will be greatly missed.

Funeral services will be held at 2:00 P.M. Wednesday, October 6, 2021, in the Hart Funeral Home Chapel with James Hodge officiating.  Burial will follow in Corinth Cemetery.

The family will receive friends from 12 – 2 P.M. Wednesday at Hart Funeral Home, located at 1011 Master Street in Corbin.