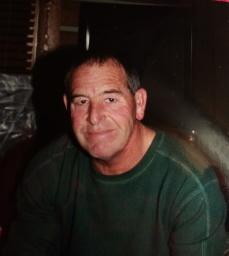 Gene Adams

August 20, 1948 - November 25, 2016

Posted on November 25, 2016 at 10:48 PM

•

1 Comment

Gene Adams, 68, of Corbin passed away Friday, November 25, 2016, at the University of Kentucky Hospital. Born August 20, 1948, in Corbin, he was the son of the late Matt and Lola Adams.

In addition to his father and mother, he was preceded in death by three siblings: Raymond Adams, Bill Adams, and Virgie Mooneyham.

He leaves behind his wife, Pam Adams; daughter, Terry Adams; son, Michael Adams; grandchildren: Hannah Johnson, Caleb Johnson, and Chloe Adams; two brothers: Lloyd Adams and Delbert Adams; two sisters: Wanda Childers and Mandy Adams; and special friend, Jeff Lee; as well as many nieces and nephews, other relatives and numerous friends to mourn his passing.

Private funeral services for family only will be held at 2:00 P.M. Monday, November 28, 2016, at Dorthae Pentecostal Church with Pastor Billy Evans and Rev. Michael Eaton officiating. Burial will follow in Martin Cemetery.

Visitation will be for family only from 1:00 P.M. until the service hour at 2:00 P.M. Monday at the church.