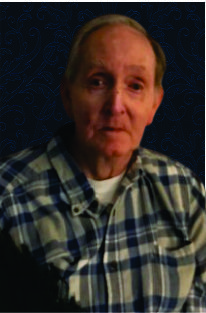 Gerald Wayne Reeves

August 11, 1941 - July 10, 2022

Posted on July 11, 2022 at 5:51 PM

•

1 Comment

Gerald Wayne Reeves, 80, of Corbin passed away Sunday, July 10, 2022, at Saint Joseph Hospital in London, Kentucky.  Born August 11, 1941, in Corbin, Kentucky, he was the son of the late Steeley L. and Recie Reeves.

Gerald was a member of Steele's Chapel Christian Church and was a United States Army veteran.  Gerald loved and cherished his family.  He also thoroughly enjoyed talking with people and sharing his strong faith.  Additionally, one of his favorite interests was fishing with family and friends.  He was retired from the National Distillery Bottling Company in Cincinnati, Ohio.

In addition to his father and mother, he was preceded in death by two brothers: Layton Reeves and Bobby Reeves and his nephew, Justin Reeves.

He leaves behind his son, Steeley Reeves and wife Ellen; three grandchildren: Casey Reeves, Kevin Alexander, and Samantha Alexander; sister, Carol Helton; and three brothers: Willard Reeves and wife Mitzi, Dean Reeves, and Roger Reeves.  He is also survived by a host of nieces, nephews, cousins, other relatives, and friends.

Gerald was dearly loved and will be deeply missed.

Funeral services will be held at 2:00 P.M. Thursday, July 14, 2022, in the Hart Funeral Home Chapel with Bro. Andrew Darden officiating.  Burial will follow in Worley Cemetery.

The family will receive friends from 12 – 2 P.M. Thursday at Hart Funeral Home, located at 1011 Master Street in Corbin.