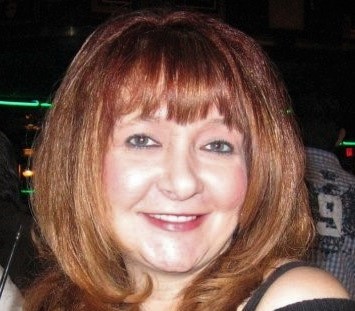 Glenda Francine (Helton) Cieslinski

January 30, 1960 - October 18, 2018

Posted on October 23, 2018 at 6:10 PM

•

4 Comments

Glenda Francine (Helton) Cieslinski, 58, passed away Thursday, October 18, 2018, at her home in Warren, MI.  Born January 30, 1960, in Detroit, MI, she was the daughter of the late Charles and Wilma Helton.  She grew up in the Detroit area where she met her loving husband Steven.  The two were wed in 1981 and were happily married for over 37 years.

Glenda was known for her loving personality, infectious laugh, and fierce loyalty.  Her gentle disposition was evidenced by the many animals she cared for throughout the years.  Along with caring for animals, Glenda was musically talented and loved children. 

In addition to her father and mother, she was preceded in death by her sister, Charlene Helton, and parents-in-law, Virginia and Frank Cieslinski.

She leaves behind her devoted, loving husband, Steven Cieslinski; sisters, Alesia Nieman (and husband Stephan) and Anna Piatkowski; brother, Charles "Chuck" Helton (and wife Stephanie); sister-in-law, Norma Peterson (and husband Tom); six nieces: Jilian, Corinne, Charlene, Sara, Sasha, and Alyssa; and nephews: Tyler, Kenneth "Kenny," Charles "Chucky," and Todd.  Survivors also include many great nieces and nephews, cousins, also fur babies Gracie and Linus, and numerous friends.  She will be deeply missed by many. 

Funeral services will be held at 2:00 P.M. Thursday, October 25, 2018, in the Hart Funeral Home Chapel with Rev. Charlie Humfleet and Rev. Ryan Wells officiating.  Burial will be immediately following the service at Helton Cemetery in Gray, KY, with close family and friends serving as pallbearers.

The family will receive friends from 12 – 2 P.M. Thursday at Hart Funeral Home, located at 1011 Master Street in Corbin.