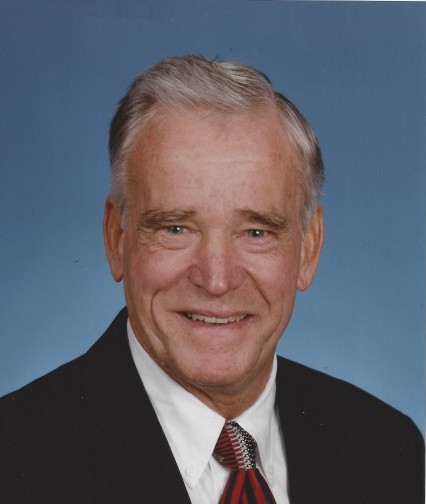 Glenn Richard Freeman

July 17, 1933 - June 7, 2014

Glenn Richard Freeman, 80, of Corbin, husband of Nila Bright Freeman, passed away June 7, 2014, at his home surrounded by loved ones.

He was born on July 17, 1933, in Cumberland, KY, to the late Jerry Pier Freeman and Margaret Glenn (Brownrigg) Freeman.

Glenn graduated from Cumberland High School in 1951, and was center for the CHS football team.  He also attended college for three years at both Cumberland College and Western Kentucky University, and his final year at the University of Kentucky, after serving in the United States Army stationed in Fort Hood, TX from 1953 – 1955, where he reached the rank of Private First Class, 1st Tank Battalion.  He also received the National Defense Service Medal for Sharpshooter (Rifle).

After college, and the passing of his father, he returned home to help his mother run the family businesses; Tri City News, which his father started in 1927, and Tri City Motor Company.

Throughout the years, Glenn's civic contributions, business accomplishments, and political achievements made him a well- known figure in the coal mines of Southeastern Kentucky.  He served as Kentucky State Senator, District 17, from 1996 to 2000, as well as 3 terms in the Kentucky House of Representatives. 

During his time in office, he made great strides toward making the coal mines of Kentucky a safer place to work.  He accomplished this by starting the Coal Mine Safety Analyst Program of 1976.  Glenn also acted as chair of the economic development and labor committee because of his desire to bring jobs to the area he loved and was so passionate about.  He was very instrumental in bringing industry to Harlan County by recruiting multiple businesses to open factories in the area, and for 40+ years has developed land in order to bring in business as well.  He also played an integral role in pushing to bring a community college to the area that would be connected to the University of Kentucky. 

Glenn's love of travel took him to 28 countries and many family vacations in the US.  His love of sports took him to five US Olympics and many UK Wildcat games.  He was an avid fan of tennis and played for many years.  But by far, he was the #1 Fan at his sons' and grandchildren's sporting events.  He loved friends and family, and was known for his quick wit and larger than life personality.  His big smile and endless sense of humor were priceless.   

He was preceded in death by his sister, Virginia, "Jenny" Louise Freeman Kerr, and brothers Jerry Pier Freeman (Alice), Charles Sherrill Freeman, James David Freeman, and his beloved son Barry David Freeman.

In addition to his wife of 21 years, he is survived by his sons, Brent Pier (Jennifer) Freeman, Brien Glenn (Vicki) Freeman, and Bradley Charles (Tonya) Freeman, all of Corbin, Kentucky; along with his 10 grandchildren, Barrett Glenn, Blake David, Lance Michael (Kara), Morgan Dee, Brody Jack, Sydney Taylor, Bailee Alyce, Nikki Sue, Jacob Bradley and Jesse Boone.

Also surviving Glenn is his special sister-in-law, Purcey Freeman, and his very special friends Dave and Pat Huff.

Visitation and Memorial Services for Glenn Richard Freeman will be at First Pentecostal Church, 1505 South Main Street, London, KY, from 6-9pm on Tuesday, June 10, and at noon Wednesday, June 11.  Memorial Service will be held at 1pm Wednesday, with the Rev. Vernon Jarvis officiating.  The graveside service will follow at Cumberland Memorial Gardens, Lily, KY.

In lieu of flowers, memorial contributions may be made in his memory to the Glenn Freeman Scholarship Fund at Southeast Kentucky Community and Technical College, 700 College Road, Cumberland, KY, 40823, or to First Pentecostal Church Building Fund, 1505 South Main Street, London, KY 40741.  Hart Funeral Home, Corbin, is in charge of arrangements.