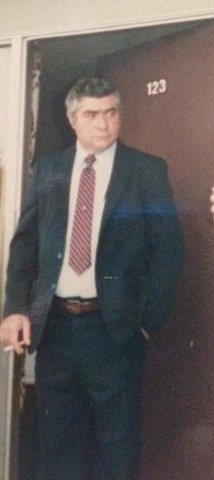 Hargis Gibson

June 11, 1939 - September 28, 2015

Posted on September 29, 2015 at 10:59 PM

•

5 Comments

Hargis Gibson, 76, of Woodbine passed away Monday, September 28, 2015.  Born June 11, 1939, in Marcum, KY, he was the son of the late Cleveland and Nora Gibson.

In addition to his father and mother, he was preceded in death by his wife, Malinda Lou Gibson; a son, Tony Gibson; a daughter-in-law, Karen Gibson; and his sister, Wilma Hert.

Survivors include his son, Howard Gibson of Woodbine; his daughter, Leslie Thomas and husband David of Drakesboro, KY; his grandchildren: Cleve and wife Lisa, Charles, Tommy, Lauren, and Reagan; his great grandchildren: Earl, Markie, Savannah, and Little Cleve, along with other relatives and a multitude of friends to mourn his passing.

Hargis will be remembered as a devoted father and grandfather, as well as an excellent provider for his family. A much-loved jailer in Hyden, KY, he spent many years serving the people in that community.   He was also a proud member of the Nolen Lodge 806 F & AM Masons in Pine Mountain, KY.  An avid hunter and fisherman, he enjoyed the outdoors.

Funeral services will be held at 1:00 P.M. Friday, October 2, 2015, in the Hart Funeral Home Chapel.   Burial will follow in the A.R. Dyche Memorial Park in London, KY.

The family will receive friends from 7 – 9 P.M. Thursday at Hart Funeral Home, Inc., located at 1011 Master Street in Corbin.  A Masonic service will be held at 8:30 P.M.