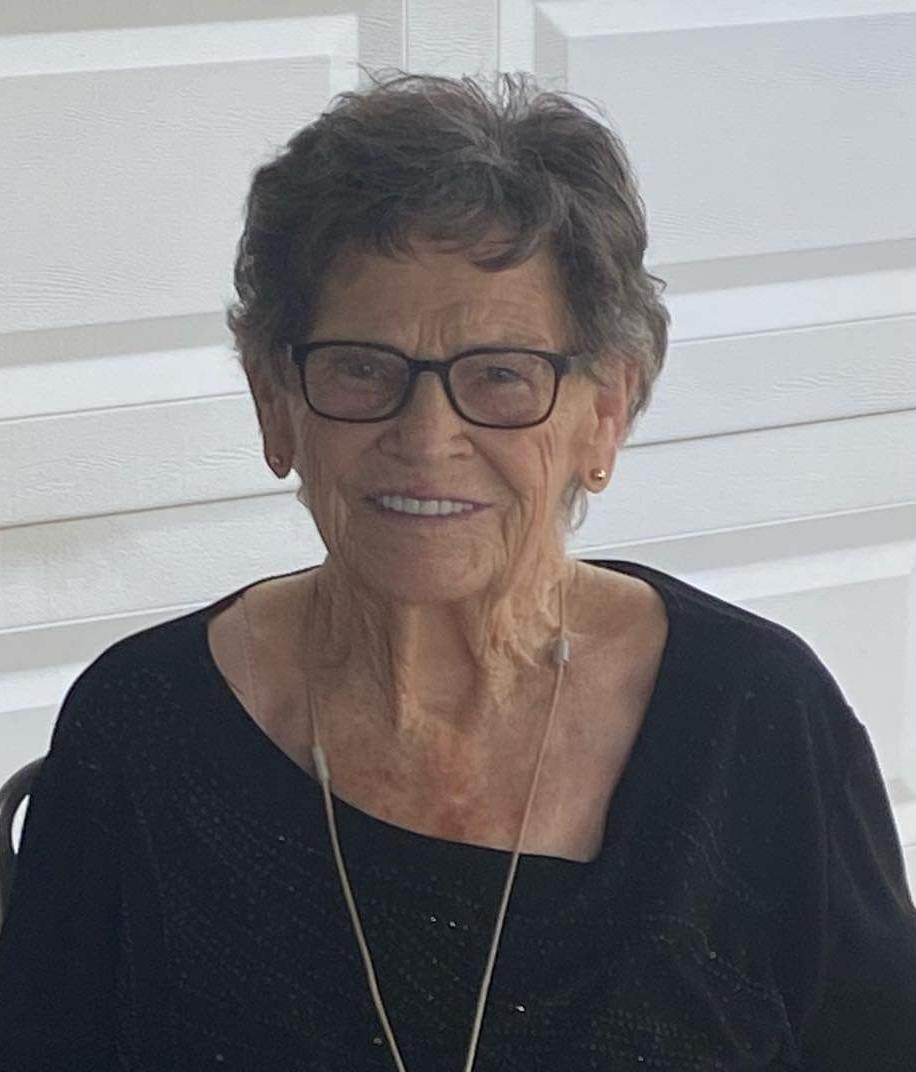 Hazel Marie Kimble

1930 - 2021

Posted on September 14, 2021 at 3:53 PM

•

1 Comment

Hazel Marie Clouse Kimble, age 91, born in 1930, passed away September 13, 2021.  Her smiles and laughs were contagious.  She loved spending time with her family.  Bowling was a passion, but she also enjoyed fishing, playing cards, and knitting.  She was a Christian and was blessed with an extended church family who embraced her with Christian love and friendship.  She was ready to spread her wings and join God's Angels who are watching over all of us.

Hazel was preceded in death by her parents; husbands (Audrey Lucus Clouse and Wallace Kimble); two sisters; and three brothers.

She is survived by one brother, Roy Gibson; one sister, Virgie Burgess; three children: Nancy (Bob Mitchell), Audrey Clouse (Carla), and Sarita (Jackie Floyd); six grandchildren: Jenny (Jeff Barnett), Stephanie Alsip, Rebecca Clouse, Allen Clouse (Erin), Chris Bridwell (Suzanne), and Sabrina (Marvin Helton); thirteen great grandchildren; two great great grandchildren; and many nieces and nephews, as well as other relatives and great friends.

Funeral services will be Wednesday, September 15, 2021, in the Hart Funeral Home Chapel with Ronnie Mitchell officiating.  Burial will follow at the Clouse Cemetery in Gray, Kentucky.

Visitation will be Wednesday from 11:00 A.M. – 1:00 P.M. at Hart Funeral Home 1011 Master Street Corbin, KY 40701.

In lieu of flowers, donations can be made to the First Christian Church 100 S. Kentucky Avenue Corbin, KY 40701.