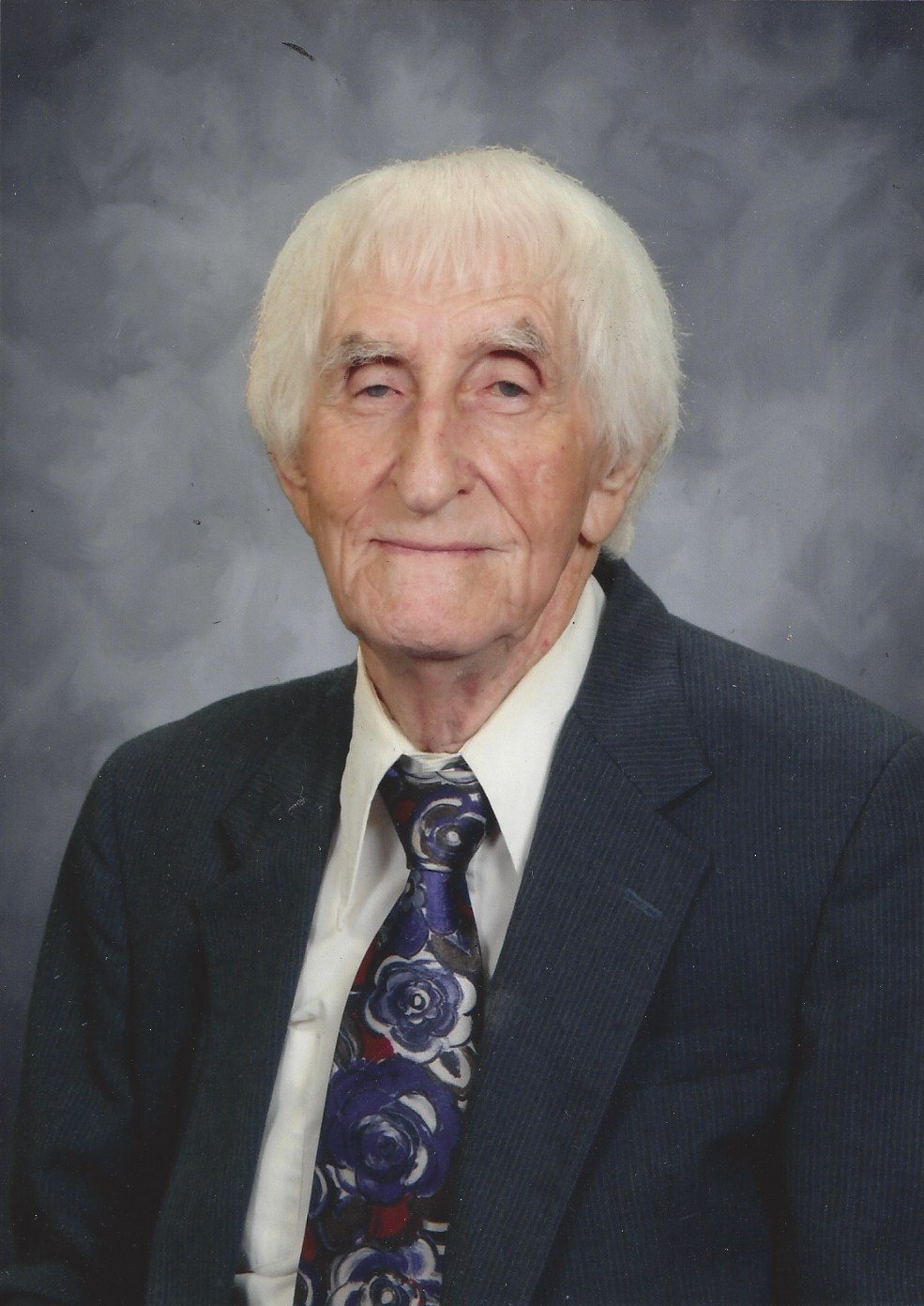 Heskel W. Roaden

August 30, 1924 - October 25, 2019

Posted on October 28, 2019 at 9:55 PM

•

6 Comments

Heskel W. Roaden, 95, of Corbin passed away Friday, October 25, 2019. Born August 30, 1924, he was the son of the late Leonard and Stella Roaden.

In addition to his father and mother, he was preceded in death by his wife, Evalee; and a brother, Herman Roaden.

He was a WWII Army veteran who earned many distinguished awards for his military service, including the Purple Heart. He was a member of Central Baptist Church. Over the years, he held a variety of occupations and interests beginning in the 1950s with Roaden's TV & Appliance. He later worked for 21 years as a postmaster with the U.S. Postal Service and also served as a MSC manager, who oversaw 240 post offices in 13 counties. For approximately 20 years, he was the owner/manager of Fantastic Sam's hair salons in Corbin, KY, Barbourville, KY, and Asheville, NC. Meanwhile, he was a minister at South Side Baptist Church and Carpenter Baptist Church, while farming, as well.

He leaves behind his son, Alan Roaden; daughter, Tina Way and husband John; five grandchildren: Tyler Roaden, Jason Roaden, Andria Roaden Harris, Allie Roaden, and Brooke Way; several great grandchildren; sister, Cordelia Gregory; and brother, Herschel Roaden. He is also survived by many nieces, nephews, cousins, other relatives, and friends. He was dearly loved and will be deeply missed.

Funeral services will be held at 12 P.M. Thursday, October 31, 2019, in the Hart Funeral Home Chapel with Bobby Joe Eaton, minister, officiating. Burial will follow in Moore Cemetery with full military rites conducted by the D.A.V. Chapter 158.

The family will receive friends from 6 – 8 P.M. Wednesday at Hart Funeral Home, located at 1011 Master Street in Corbin.