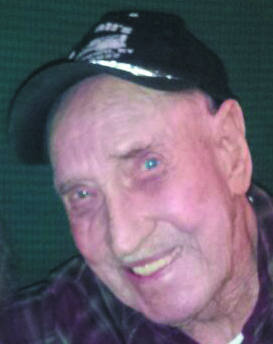 J.D. Maples, Sr.

October 1, 1930 - July 30, 2014

J.D. Maples, Sr., age 83, passed away Wednesday, July 30, 2014, at home in Mt. Washington, KY.   He was preceded in death by his wife of 56 years, Edna Maples; his son, Rickie Maples; his parents, Julius and Ava Maples; his four brothers: L.D. Maples, William "Buddy" Maples, Coy "Butch" Maples, and James "Doc" Maples; and his two sisters: Inez Moren and Eva Ruth Smith.

He is survived by his son J.D. Maples, Jr., of Mt. Washington, KY, his daughter Shelia (Nick) Skiados of Biloxi, MS., his two sisters: Odine Franks of Hendersonville, TN, and Joanne Jackson of Arden Hills, MN, his five grandchildren: Kristina Williams, Amanda Maples, Justin Maples, Ashley Skiados and Nick Skiados, Jr., his two great grandchildren:  Dailan Bond and Connor Skiados. He will be sadly missed by his brother- in- law, Bobby Lee; his sisters- in- law: Loretta Lee, Lois Lee, Pauline Acres, and Wilma Thomas, and his many friends, especially Marcella Baker and his lifelong friend, Lee Dement.   

The family of J.D. Maples, Sr., extends a special thanks to Dr. Bhimani and his compassionate, loving and caring nurse Lori Striegel for providing such good care.

Funeral services will be held at 2:00 P.M. Saturday, August 2, 2014, in the Hart Funeral Home Chapel with Bro. Larry Roark officiating.  Burial will follow in Pine Hill Cemetery in Corbin.

Visitation will begin at 1:00 P.M.  and continue until the funeral hour at 2:00 P.M. at Hart Funeral Home, Inc., located at 1011 Master Street in Corbin.