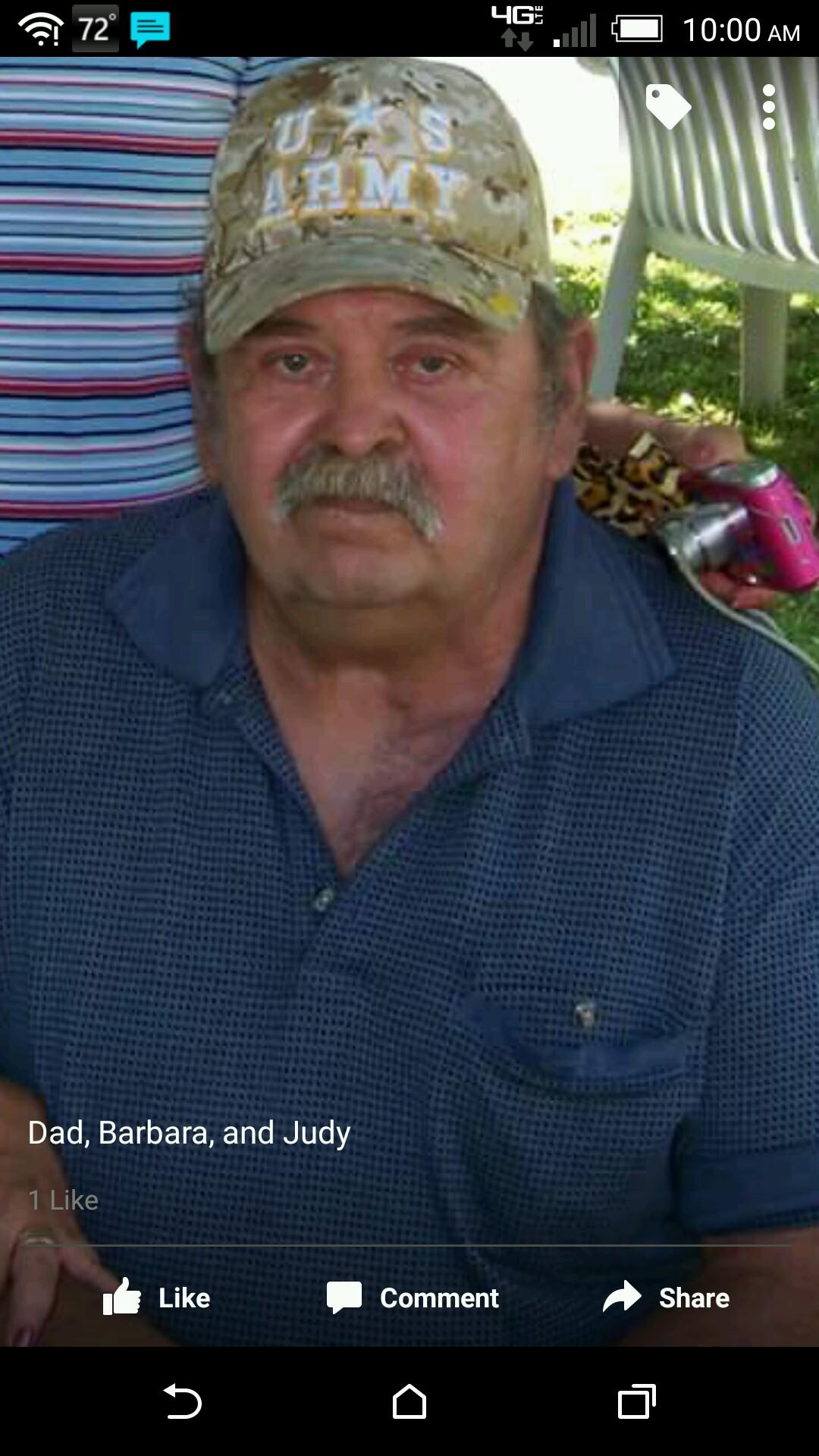 Jackie Hale Begley

September 25, 1941 - July 6, 2015

Posted on July 8, 2015 at 8:49 PM

•

1 Comment

Jackie Hale Begley, 73, of Woodbine passed away Monday, July 6, 2015, at his home.  He was a U.S. Army Veteran who served bravely and honorably in the Vietnam War.  He was also a member of the Masons.  His interests included fishing and hunting.

Born September 25, 1941, in Harlan, KY, he was the son of the late Oscar and Sally Boggs Begley.   In addition to his father and mother, he was preceded in death by a son, Jackie Hale Begley, Jr., a grandson, Aaron Christopher Begley, and a brother, Julious Wayne Begley.

Survivors include his loving wife, Jan Riddle Begley; son, Robert Wayne Begley; daughter, Norma Jeanie Begley; step-children: Richard Carter, James Carter, and Peggy Bowman; grandchildren: Robert Allen Begley, Elizabeth Nicole Riddle, Will Begley, Jennifer Begley, Jonathan and Jamie Begley, Savannah and Isaac Carter,  Crystal, Amber and Darren Bowman, Greg, Brittney, David, John, Aderia, and Noah Carter; several great-grandchildren; and two sisters: Barbara Sturgill and Judy Sullivan and husband Danny.  He is also survived by other relatives and numerous friends to mourn his passing.

Funeral services will be held at 6:00 P.M. Friday, July 10, 2015, in the Hart Funeral Home Chapel with Pastor Delmer Gross and Pastor James Hodge officiating.  The D.A.V. Chapter 158 will conduct military rites.

The family will receive friends from 4 – 6:00 P.M. Friday at Hart Funeral Home, Inc., located at 1011 Master Street in Corbin.