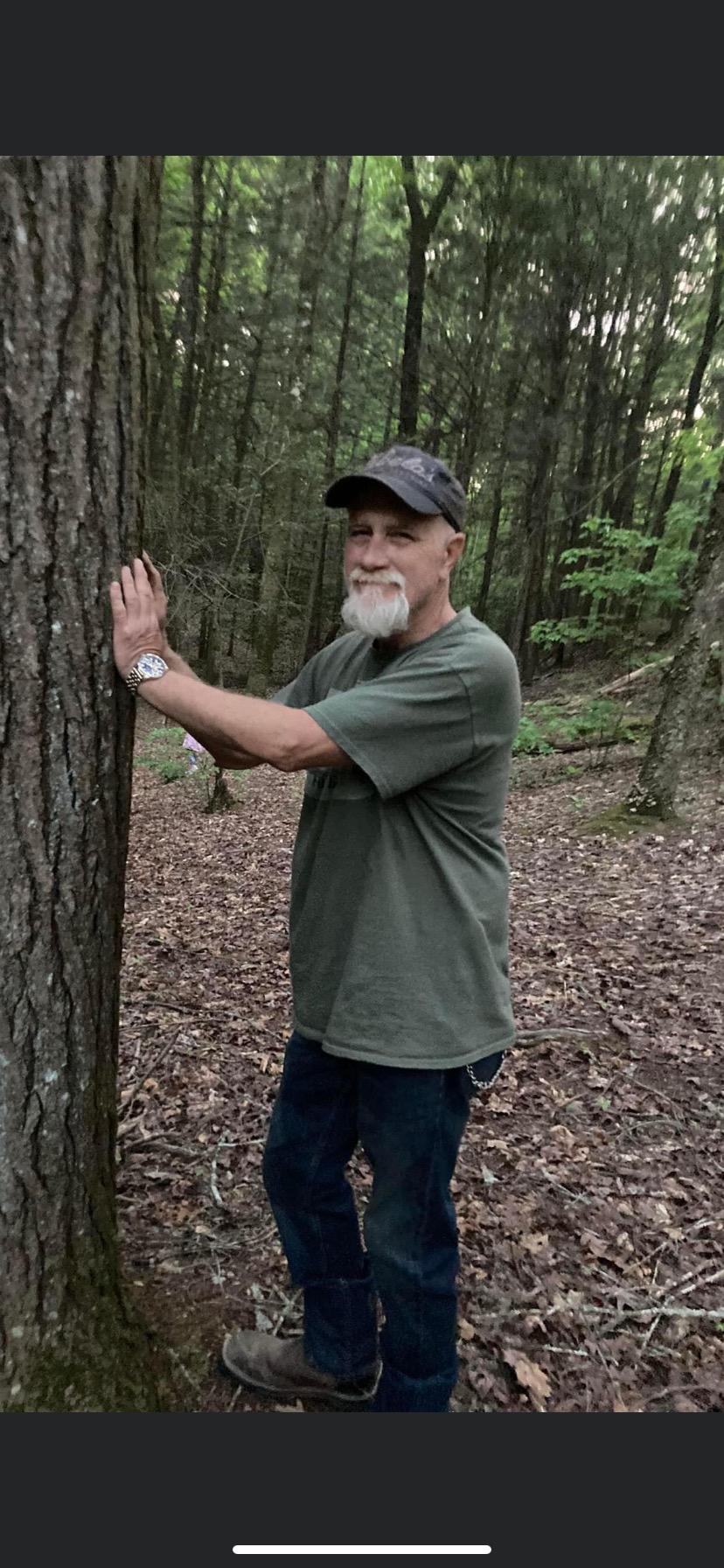 James David Morgan

February 10, 1964 - May 18, 2022

James David Morgan, 58, passed away Wednesday, May 18, 2022.  Born February 10, 1964, in Hyden, Kentucky, he was the son of the late David Anthony Morgan and Fern Morgan who survives.

Always cheerful and full of laughter, J.D. met no strangers.  He always wanted to help other people and was extremely good-hearted.

Definitely an outdoorsman, J.D. very much enjoyed fishing, camping, and hunting, especially coon and snake hunting.  His beloved dogs, Styles, Sampson, Dan, and Ann, made hunting even more fun.

In addition to his father, he was preceded in death by his brother-in-law, Joe Salyers.

Along with his mother, he leaves behind his wife, Vivian Morgan; children: Jason Morgan and wife Lisa, Jeremy Morgan and wife Hannah, Austin Morgan, Takota Morgan and wife Chrissy, John Michael Morgan, Madison, Ava, and Mia; several grandchildren; brother, Michael Morgan; sister, Marilyn Salyers; brother Mitchell Morgan and wife Louetta; brother, Johnnie Morgan and wife Angela; and sister, Crystal Hill and husband Michael.  He is also survived by several other relatives and numerous friends.

J.D. will be deeply missed.

Funeral services will be held at 12 P.M. Saturday, May 21, 2022, in the Hart Funeral Home Chapel with McKinley Holland officiating.  Burial will follow in the David Morgan Family Cemetery.

The family will receive friends from 10 A.M. – 12 P.M. Saturday at Hart Funeral Home, located at 1011 Master Street in Corbin.