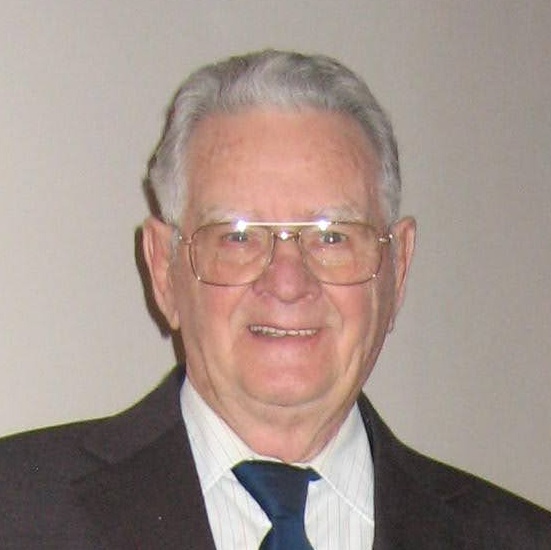 James L. Ledford Thomas

November 5, 1930 - May 14, 2021

James L. Ledford Thomas was born November 5, 1930, at Three Point, Harlan County Kentucky, to Maynard Ledford Thomas, Sr., and Hazel Mae Carter Thomas, and left this life on Friday, May 14, 2021.

He started school at the old Bertha School where he attended from Primer to 5th grade when the school house was condemned. He then went to the new, partly-finished Gray School, and later spent two years at Lynn Camp High School.

He joined Gray Baptist Church November 9, 1941. He worked for the contractor to build the new brick church.

He married Mary Elizabeth Martin on May 5, 1950, at Four Mile, Kentucky. He and Mary both joined Cornerstone Baptist Church of London, Kentucky, April 19, 2015.

He worked for General Motors for 40 years, starting May 31, 1950, and retiring April 1, 1990. He was a life-time member of the VFW, GEORGE BRODRICK Post 291 in Shelby, Ohio. He was a member of the U.A.W., U.M.W., and the N.R.A. His hobbies were many and varied. He loved hunting and fishing, but also golf and bowling; C. B.'s and HAM radios; computers; and genealogy & photos.

He was preceded in death by his loving wife of 70 ½ years, Mary Elizabeth Martin Thomas; parents Maynard Sr., and Hazel Marie Thomas; infant son, baby boy Thomas; son, Paul Allen Thomas; three sisters: Ruthanna Marie Thomas, Fredia Mae Martin and spouse Everett Martin, and Wilma Christeen Johnson; six brothers: Herman Gerald Thomas, Joby Lee Thomas, Maynard Thomas, Jr., and spouse Frankie, Carl Homer Thomas, Arvil David Thomas, and William Paul Thomas; niece, Rita Monhollen; and nephew, Fredrick C. Martin, Jr.

The father of six children, James is survived by two sons: Gary Everett Thomas and wife Yvonne of Mansfield, Ohio, and Clay Anthony Thomas and wife Fran of Sedona, Arizona; two daughters: Donna Delores Howell and husband David of Crestline, Ohio, and Wanda Elaine Robinson of London, Kentucky; five sisters-in-law: Lois Thomas of Gray, Kentucky, Betty Thomas of London, Kentucky, Laura Thomas of Woodbine, Kentucky, Diana Thomas of Crestline, Ohio, and Sue Thomas of London Kentucky. He is also survived by 12 grandchildren, 23 great grandchildren, and five great great grandchildren. He was greatly loved and will be deeply missed.

Funeral services will be held at 12 P.M. Tuesday, May 18, 2021, in the Hart Funeral Home Chapel with Heath Sherman and Steve White officiating. Burial will follow in Gray, Cemetery. The family will receive friends from 11 A.M. – 12 P.M. Tuesday at Hart Funeral Home 1011 Master St. Corbin, Kentucky.